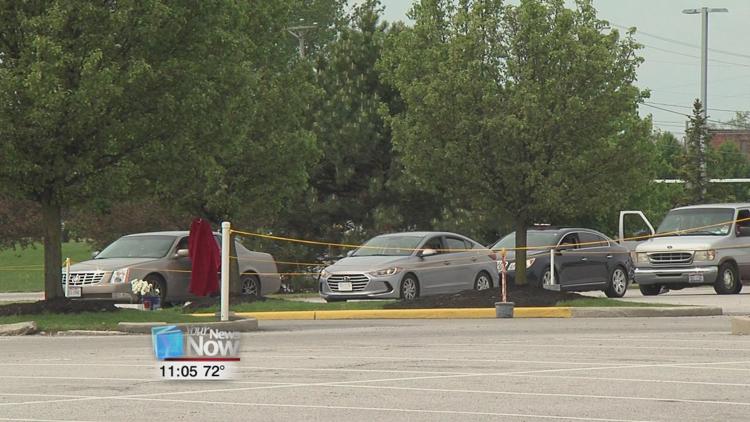 Car horns join pomp and circumstance as the Lima Senior Class of 2020 gets recognized.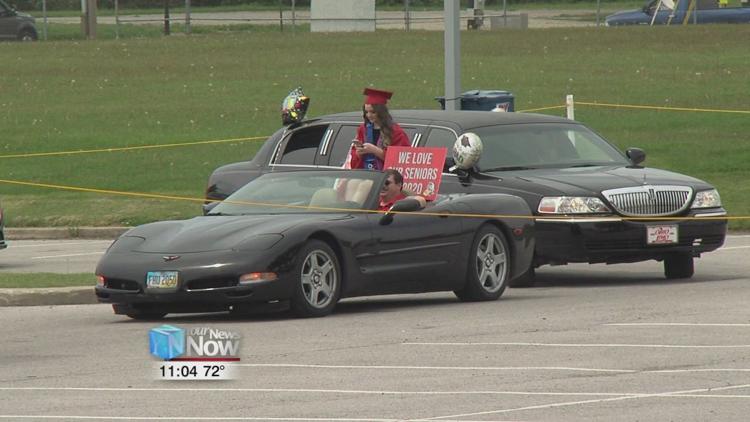 Lima City Schools held three separate drive-thru events over Friday night and Saturday morning to get all 190 students through, and all three drive-thrus were streamed on Facebook Live. While it may not be the ceremony the seniors may have planned, the school district is trying to make this milestone special.
Along with picking up their diplomas, the senior will be getting a video of the ceremony, complete with multiple camera angles and drone footage.
For the graduates, the last two months has been a series of changes and adaptations, but Superintendent Jill Ackerman says that this moment in time is not what this class will be known for.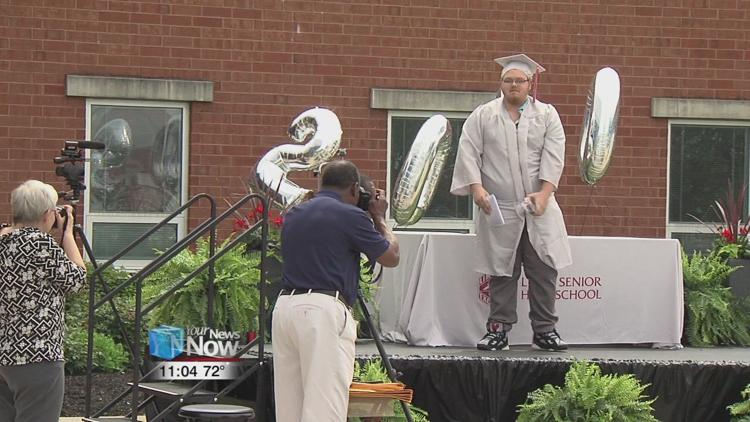 "This does not define you by any means at all. This is something that they have had to persevere through with a lot of grit and it doesn't define who you are," says Superintendent Jill Ackerman. "This is a little bump in the road of life and we have had all those experiences and they are going to go on and do great things. They need to focus straight ahead on everything that is out there for them and all of the opportunities they have going forward."
Ara Rexford and Jayden Donald were the 2020 Valedictorian and Salutatorian respectfully.