Innovation, creativity, and collaboration are all words that describe a new learning space for students who attend Lima Senior High School.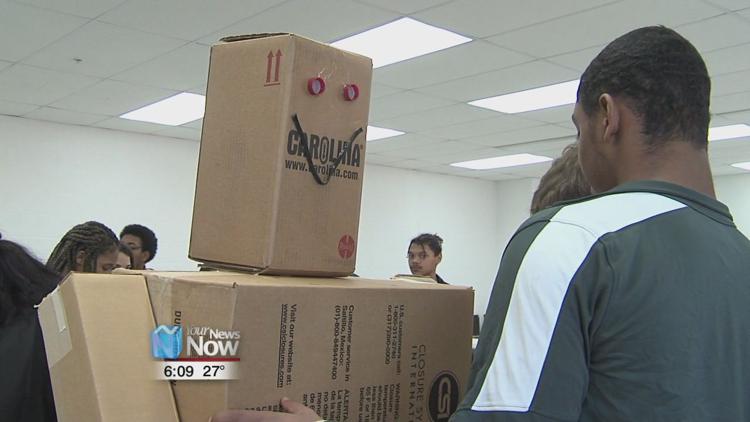 This underutilized classroom is now known as "Makerspace", a place for experiences. On Wednesday, students participated in an introductory design challenge to create a human form from found materials. Students used cardboard, CDs, and glue guns among other materials to create their sculptures. The project is being headed up by the Lima Senior Stem Club and a committee of teachers with the hopes of inspiring students.
STEM President Jayden Donald says, "The most important part about learning and education is the remembering and the real gain and growth from that knowledge that you receive. Providing the students with different learning experiences really reinforces that gain of knowledge and growth. So I believe that it's really important for us to have a space like this."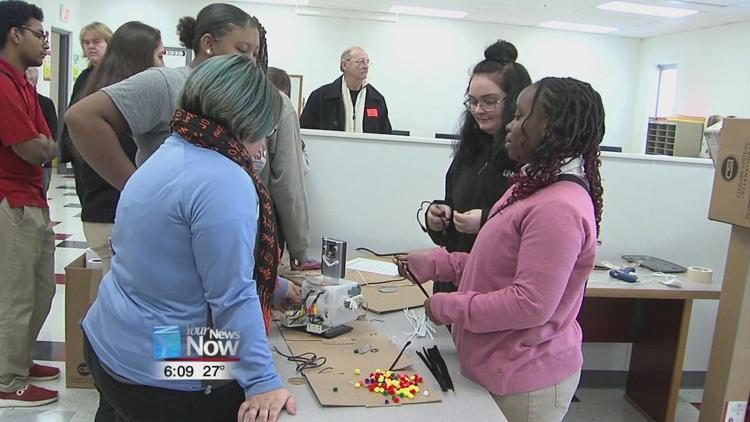 Teresa Costellaneta who is the Technology Integration Coach at Lima Senior had this to say, "We're hoping that kids will be able to utilize collaboration skills, critical thinking skills, problem-solving skills, creativity, we're implementing a design thinking process, so yeah, Makerspace is all about experiences."
The school recently received a Martha Holden Jennings grant of nearly $16,000 to help with "Makerspace".