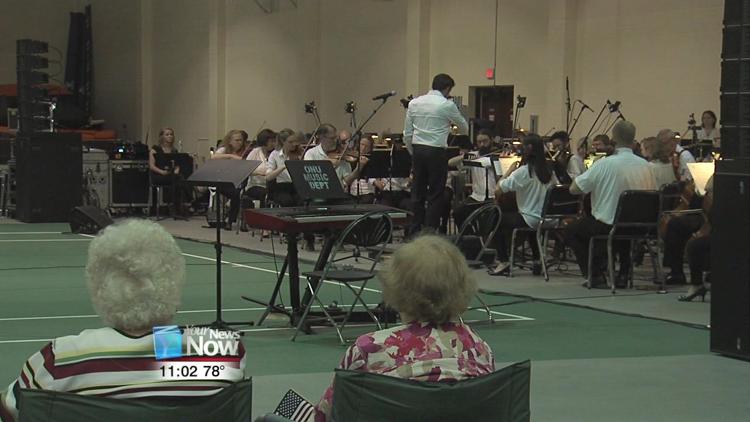 The Lima Symphony Orchestra rounded out the fourth of July weekend with a musical tribute to America.
The orchestra held their Patriotic Pops concert in the King Horn Center at Ohio Northern University. The performance featured several patriotic songs as well as well-known and loved classics from movies like "The Sound of Music" and "Mission Impossible". The annual event is popular because music can add a different dimension to how people celebrate our country.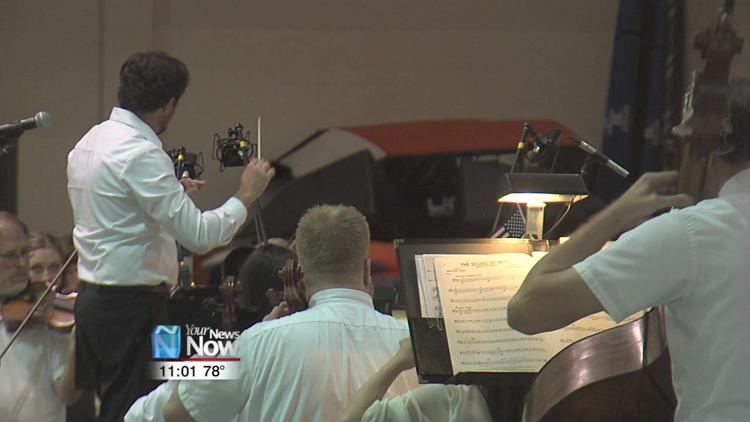 "Music reaches into the depths of the soul in a way that words cannot and so it stirs us up and makes us excited about our history, our birth of this country and all the great people who have gone before us and fought for our country," said conductor Travis Jürgens, the Music Director for Ohio Northern University and the Lima Symphony Youth Orchestra. "It's really a great way to have music stir us up and energize us for this occasion."
The concert featured vocals by Kirsten Osbun-Manley on some of the songs throughout the night.