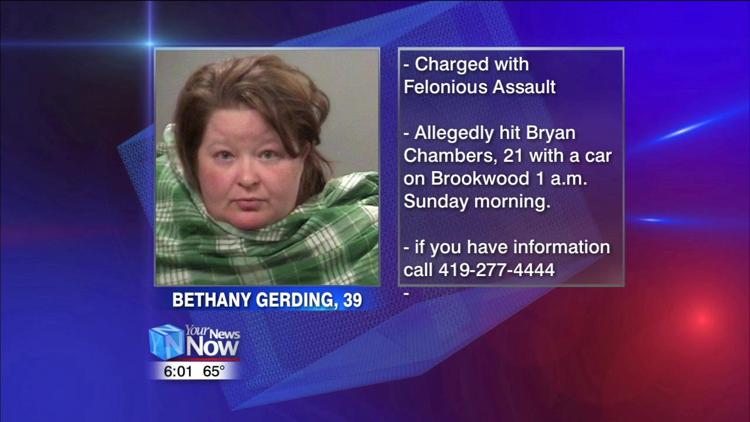 Press Release from Lima Police Department's Detective Bureau:
On Sunday, June 9th at approximately 1:00 am the Lima Police Department responded to the 1900 block of Brookwood for a car and pedestrian accident. Officers on the scene quickly determined this was not an accident, but an intentional act.
Detectives and crash team members were contacted to investigate the incident. The victim, 21-year-old Bryan Chambers, was transported to St. Rita's Medical Center by paramedics. Mr. Chambers condition is unknown as of Monday morning.
The investigation led to the arrest of 39-year-old Bethany Gerding and charges were filed today against Ms. Gerding for Felonious Assault. Ms. Gerding is currently in the Allen County Jail.
Anyone with information this case can call the Lima Police Department at 419-227-4444