It's been feeding people all over the country and it made a stop here in Lima.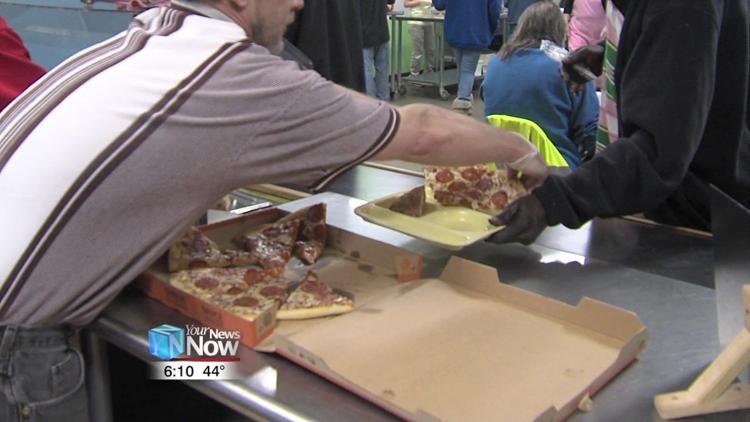 They call it the Love Kitchen and it's from the pizza giant Little Caesars. This is one of four state of the art pizza making semi trucks that travel the country providing free food in times of disasters and need. Tuesday it was providing hot slices of pizza to those at Our Daily Bread soup kitchen in downtown Lima. 80 pepperoni and cheese pizzas were enjoyed by everyone who came out for lunch. Soup kitchen staff say "Pizza Day" brings more people to the facility and Little Caesar representatives say it's a way they like to give back to the community.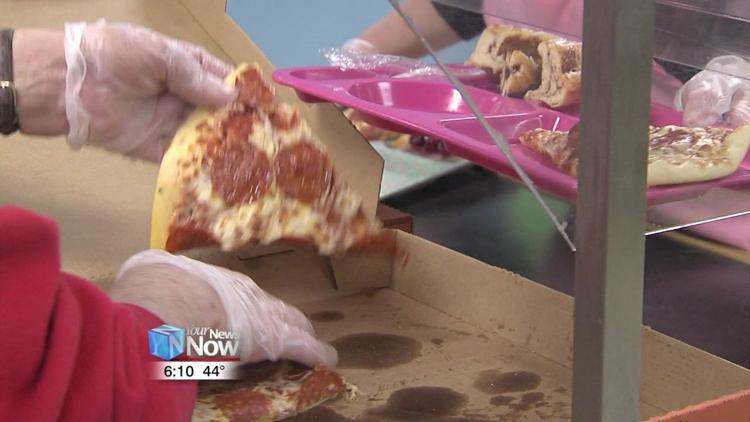 "The purpose of all of this is to give back to the community, we like to give back as much as we can and this is a great way of doing it working with Our Daily Bread, they're a great outreach for the community and we just like to come here every year, we have a nice turnout, lot of support, and we're happy to do it," said Joy Milligan, Little Caesars franchise operations supervisor.
"Pizza is kind of an extra anyway for a lot of our people that can't afford to, you know, get pizza every week or anything like that so every time they get it it's always special and especially having it fresh and hot right out of the truck, it's amazing," explained Randy Kimpel, Our Daily Bread director.
The kitchen also made a stop at the Lima Rescue mission Sunday evening. This is the tenth year the Love Kitchen has made stops in Lima.