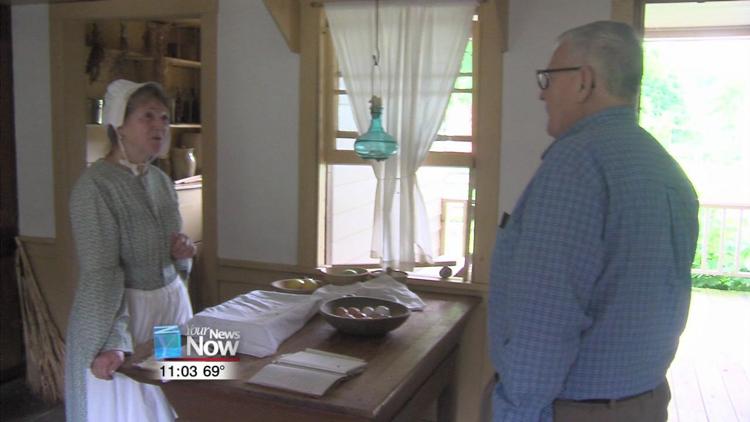 On Sunday afternoon community members got the chance to take a step back in time and learn how people from the 1800s made homemade sweets.
Rhubarb cake, rhubarb jelly, and biscuits were just some of the things people could enjoy today while visiting the McKinnis House at Litzenberg Memorial Woods. Those who visited the home were greeted by Chris Allen with the Hancock Park District who played the role of Sarah Fishel.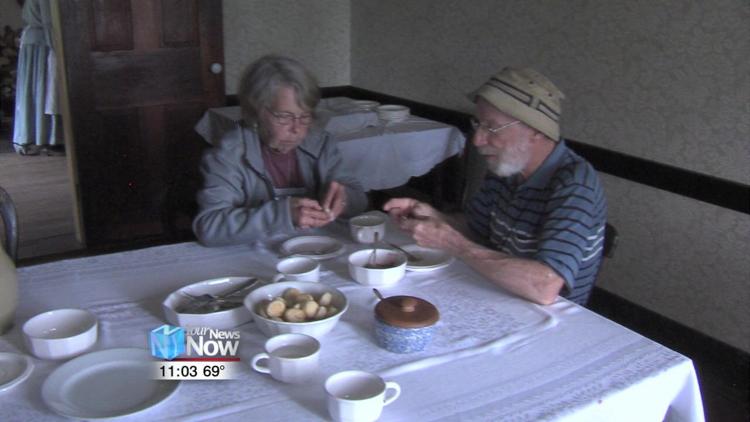 Throughout the afternoon she baked the sweets and showed visitors the recipes for each treat. The rhubarb used for the recipes were picked from the garden outside of the home.
Allen says this event is important to the community because it shows people the different foods that can be made out of the vegetables in their gardens.
"It teaches them about the gardening and the type of fruits and vegetables that the family cooked with back in the 1800s," said Allen. "There are a lot of people who love rhubarb and it gives them a sample of something different."
The next open house at the McKinnis house will be July 21 at 1 p.m.