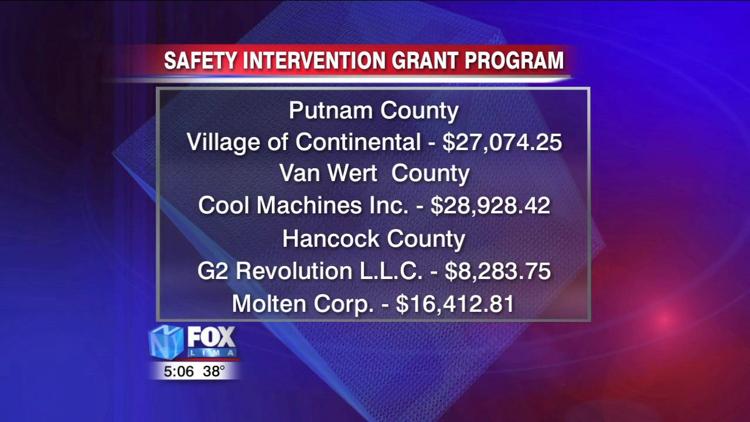 The Ohio Bureau of Workers Compensation giving away $945,000 in grants to 38 employers statewide to help prevent workplace injuries and illnesses.
The BWC's Safety Intervention Grant program handed out grants locally to the Village of Continental in Putnam County, which got over $27,000 to buy equipment to help with trenching and roadway maintenance.
Cool Machines in Van Wert got a grant to buy lifting machinery, G2 Revolution and Molten Corporation both from Hancock County are buying equipment to reduce injury risk.
The Safety Intervention Grant Program matches an employer's investment 3 to 1 up to $40,000.