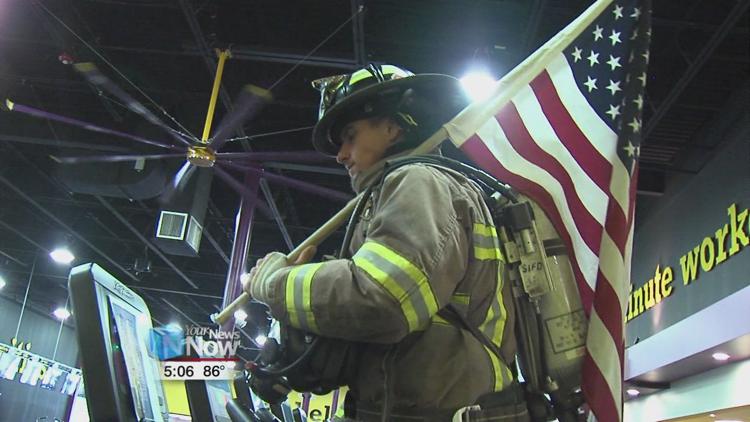 A local firefighter is honoring those who died on this day 18 years ago.
Spencerville firefighter Seth Vasquez is using a stair stepper at Planet Fitness to climb 1980 steps, or the equivalent of the nearly 110 floors of the world trade towers, in remembrance of the 343 firefighters who lost their lives in the 9/11 attacks.
Vasquez remembers he was in Spanish class when he learned of the news and says that was a day he will never forget.
He's doing this to honor all of the firefighters, paramedics, and volunteers who bravely went into action that day.
"It's in silence for me to do this, I have a picture of the 343 on the twin towers that I will be looking at while I'm doing it," says, Seth Vasquez, Spencerville Firefighter. "Just remembering the sacrifice, the ultimate sacrifice they gave and the families they left behind, honoring those families that lost their loved ones."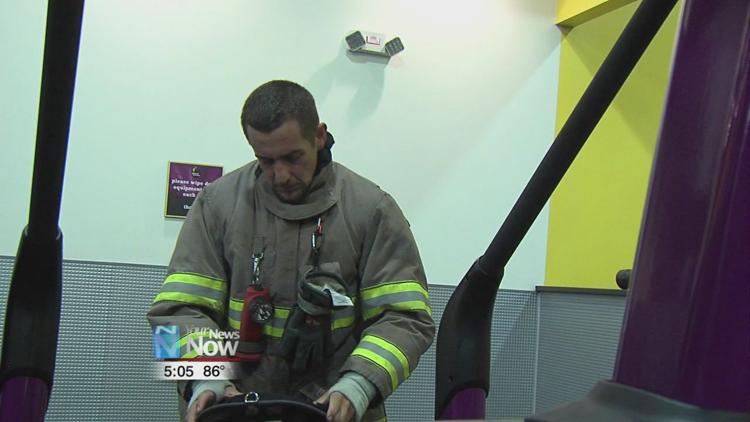 Vasquez is wearing his full uniform that adds an extra 75 pounds when he did this. This is only his second time ever using the stair stepper. He hopes that people will never forget this date.