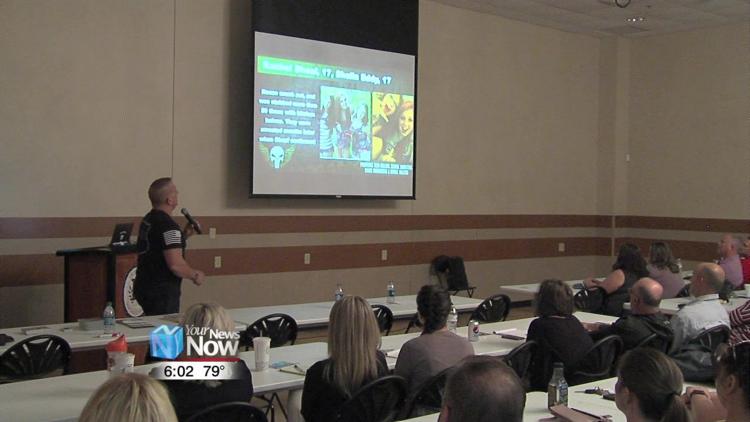 The objective is to learn how to recognize the triggers and warning signs to help identify killers before they kill.
The author of "Inside the Mind of a Teen Killer" Phil Chalmers was in Lima teaching a seminar to local law enforcement, mental health, and school officials, among others Wednesday. He has spent 25 years researching and talking first hand with "teen killers" and has taken what he has learned and turned it into a course to help others understand the "why and how" children turn into killers. Chalmers says that 1800 teens kill every year with roughly 5 murders a day. He believes juvenile homicide and school shootings are preventable and have designated 13 causes that may indicate your child may be in the danger zone for teen violence. His hope is everyone attending will take what they have learned back to their organization and teach them.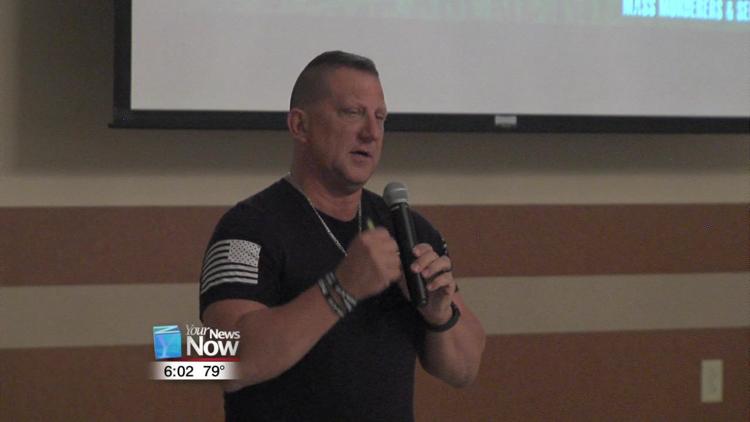 "We need everybody on board," says Phil Chalmer, Author "Inside the Mind of a Teen Killer." "We need lots of eyes watching these kids, sometimes it's only one warning sign. If we can spot that we can help that kid, get that kid help, get that student the help they need before it's too late. So literally they are all on the lookout, to keep their eye open for warning signs. The whole idea of this training is how to spot a violent offender."
Chalmers says if your child exhibits 3 to 6 of the causes they could be in the danger zone. You can find out more about those causes at www.philchalmers.com/notes. The seminar was made possible by Ohio Means Jobs Allen County, the Ohio Department of Youth Services and the Allen County Sheriff's Office.