The Lima Exchange Club were also part of the police memorial service, handing out the 'Jack Somerville Award' for law officer of the year.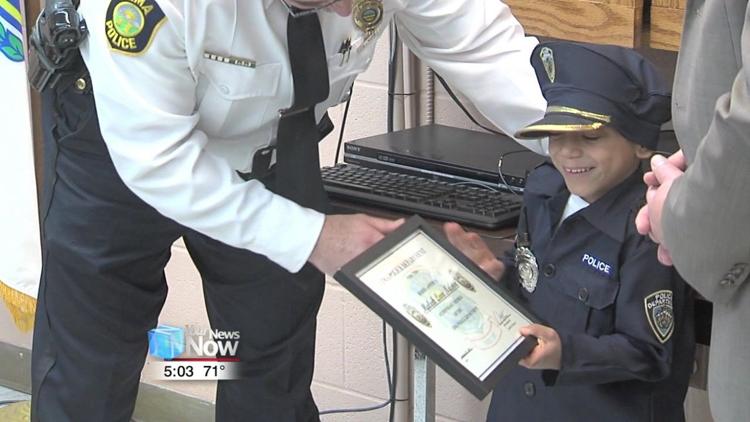 The winner was announced as Lima Police officer Eric Mericle. He was honored because of his work with 7-year-old Maleek Nelson. Mericle helped Nelson fulfill his dream by making him an honorary police officer. The young boy suffered through some serious health conditions and Mericle was there for him every step of the way before he passed away in October. Mericle said he'll never forget Nelson's smile and how out-going he was.
"What I did was for him," said Mericle. "Had help from a family friend that introduced me to him. I took it home, told my wife about it and she made the comment you need to do something for that little boy. start thinking about it and took it to the supervisors and when it got to the chief, Chief said, 'Absolutely, how can I say no?' And I can't thank them enough for what they did to make it happen."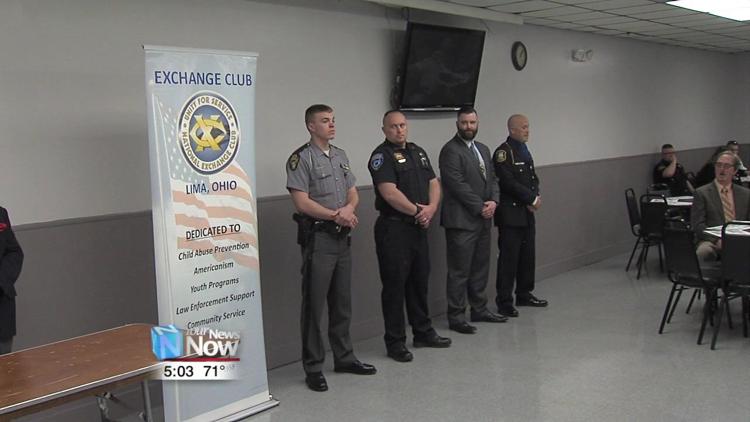 Among those nominated were officer Dominic Francis from Bluffton Police, deputy investigator Michael Haines from the Allen County Sheriff's Office and trooper Brandon Schreiber of the Ohio State Highway Patrol.