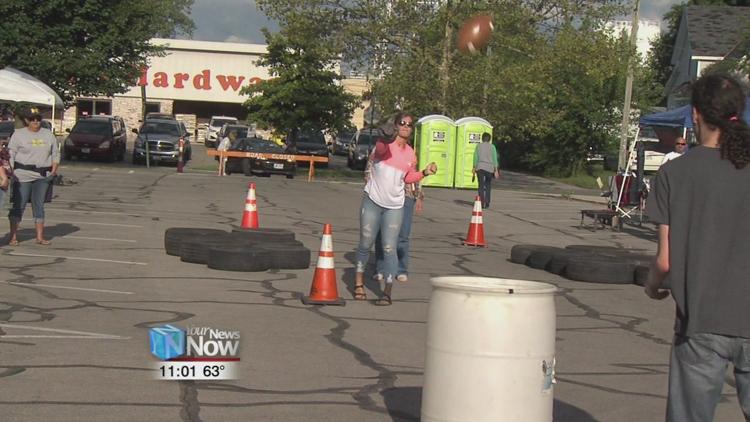 Football could be considered America's favorite sport, and the village of Ada celebrated their contribution to the gridiron obsession.
This is the 4th Made in Ada Football Festival, which showcased the Wilson made football. Festival featured live music, football-related games and more. Wilson's pop up museum and Canton's Football Hall of Fame brought some items for people to see. Organizers believe the festival is a great way to show community support for everything that Ada has to offer.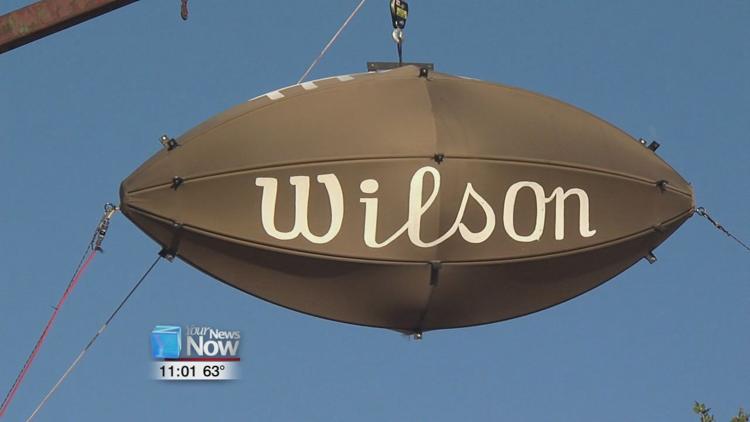 "It's a great thing because Wilson's is here, and it brings in lots of people for all of our restaurants and our stores," says Deb Curlis, Made in Ada Football Festival. "We have a great relationship with Wilsons. We have tours coming in all the time from all over the place."
The festival concluded tonight with the giant Wilson football drop to help kick off the football season.