When Harper Huelskamp was just 6 months old, she started to get seizures. She later was diagnosed with Dravet Syndrome, a form of epilepsy.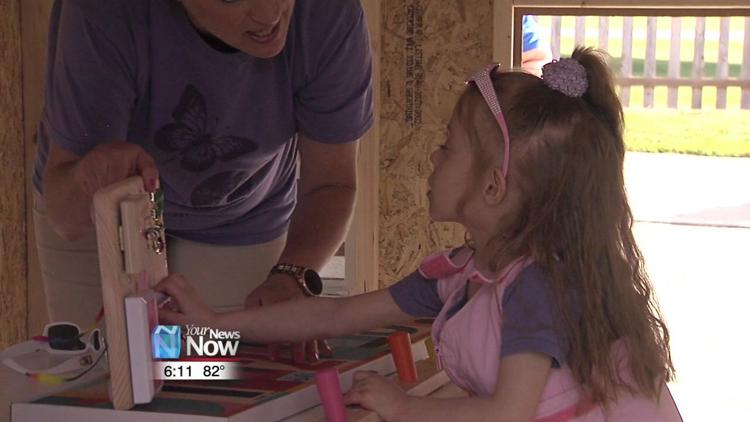 While life has been trying for Harper, she's had a loving family there with her every step of the way to be sure that she can lead a happy life.
"The only thing she knows is to be happy; she doesn't that there is evil in the world, she doesn't know that there's harm that could come to her, she's just a happy girl," said Carrie Huelskamp, Harper's mother.
And now, the Make-A-Wish Foundation is fulfilling something that Harper wanted more than anything - a chance to go to school. Harper's disease makes it hard for her to leave the house, so school was brought to her in the form of her very own schoolhouse.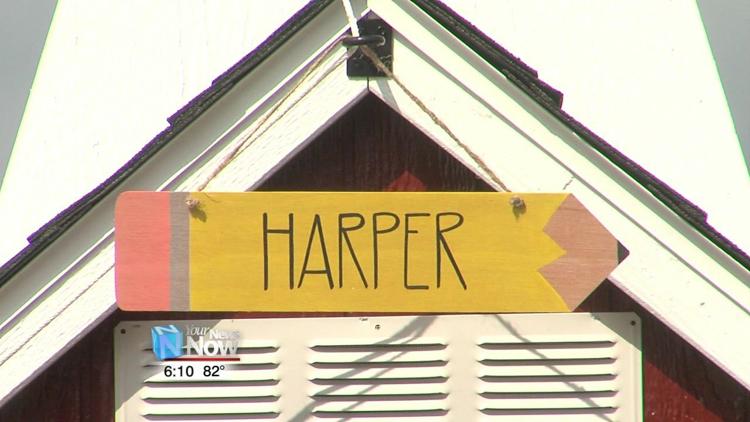 While many kids may choose to take a trip for their wish, Harper's disease made that difficult, so instead, she wanted a place to learn.
"It's whatever their wish is, they usually get it," said Roberta Myers, a wish giver for Make-A-Wish. "We started this about 6 to 8 months ago and now it's complete, so she can start school in the fall because she can't go to a public school."
The schoolhouse will soon be fully stocked with supplies for Harper. The hope that her family has is that she can grow and learn with the help of this fulfilled wish.
"It'll help her make her feel like she's going to school like her brothers do, they leave the house and go to school, and she wants that - she has her own school bag that when they go to school, she wants to go too, and now she can come out and go out her own schoolhouse," said Matt Huelskamp, Harper's father.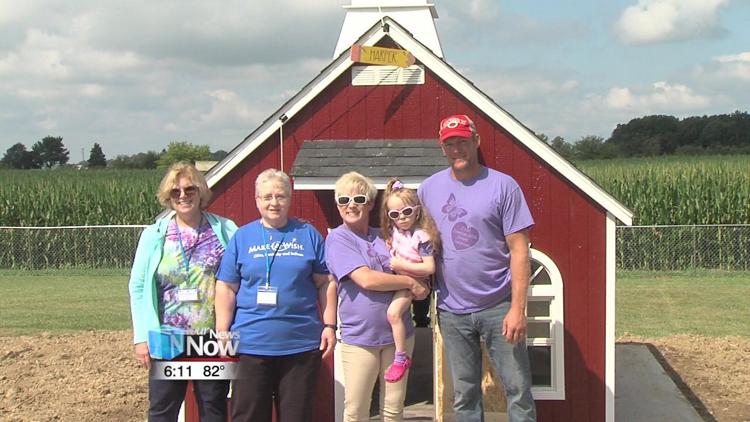 And for those that are struggling themselves or have a family member with epilepsy, the Huelskamps say that you are certainly not alone.
"Keep going, keep researching ways keep that you can do better for yourself because epilepsy is tough, it's scary," Carrie Huelskamp said.
The family says that other features like an air conditioning unit will be added to the schoolhouse to be sure that Harper can play and learn comfortably.