11-year-old Bray Collier is on his way to Orlando.
Thanks to the Make-A-Wish Foundation, Collier gets to go to the Pro Bowl.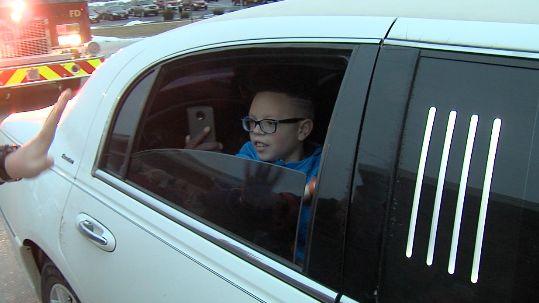 Before heading to the airport, Collier stopped by Elida High School where the Elida football team was waiting to send him off.
A huge football fan, Bray knew what his wish was going to be.
"Because I like football a lot and I figured I could meet a whole bunch of really good NFL players that I like if I did this wish," says Collier.
There's one specific NFL player that he's excited to meet.
"Getting to meet James Conner," Collier says.
Bray and James have something in common.
"He's an NFL running back for the Steelers but a couple years ago, he had leukemia too," Collier says.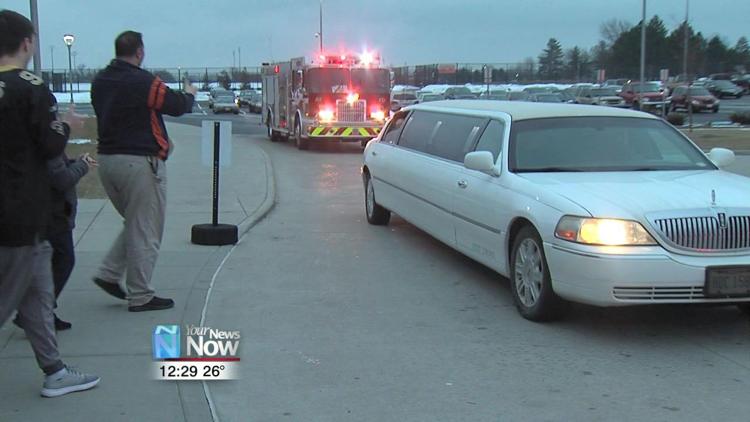 Bray's family is also going to the Pro Bowl and say they are extremely grateful that their son's wish was granted.
Bray's mother, Nicole Collier says, "Oh I'm so thankful. It's very emotional. It's like you can't put into words how it all feels but very thankful. Just knowing James Conner went through chemo and continued to play, for him, that's just a huge inspiration."
Bray has chronic myeloid leukemia, which is a leukemia that doesn't fully go away.
That doesn't stop this football fan. 
He has one very important question that he plans on asking when he meets James Conner.
"Can I get his autograph?" Bray asks.
Not only is Bray going to the Pro Bowl, he's also going to Disney World.