A Celina man charged with attacking his wife a year ago has been sentenced to around 8 and 1/2 years in prison.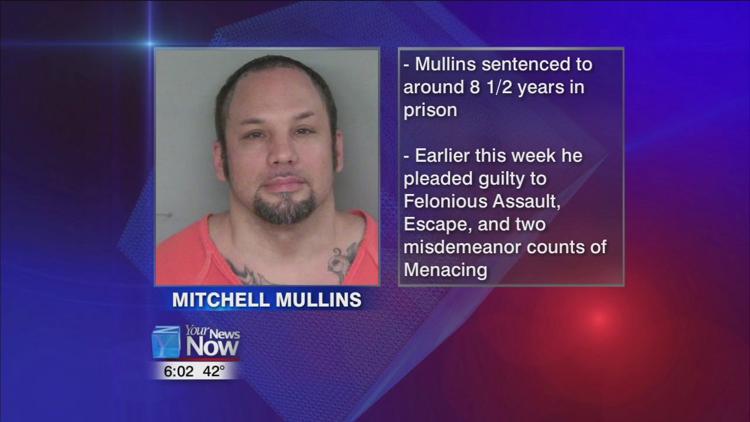 Earlier this week, Mitch Mullins pleaded guilty in Mercer County Common Pleas Court to one count of felonious assault, one count of escape and two misdemeanor counts of menacing. The other counts of domestic violence, abduction and intimidation of a witness have been dropped.
Last January, Mullins was out on bond when he beat his wife to the point where she had to be hospitalized. Then he was on the run from law enforcement for two months. Later he was seen riding in a vehicle with his wife and arrested.