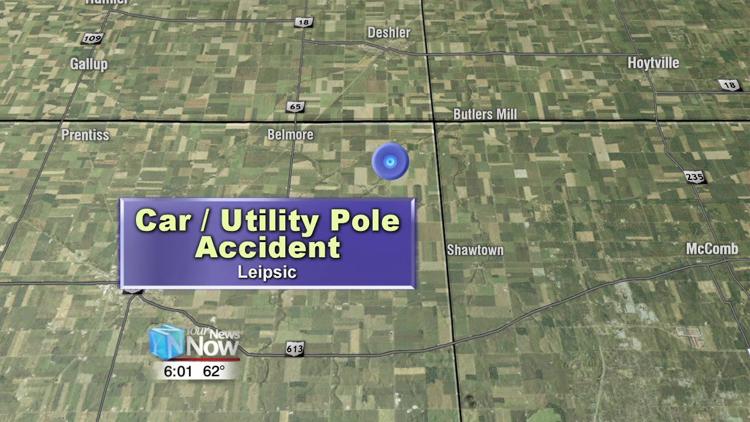 A man was injured in a car accident northwest of Belmore Saturday afternoon.
According to the Putnam County Sheriff's Office, a vehicle was traveling northbound on Road 2 when, around 3:45 pm, it drifted off the road, just south of Road A. The driver overcorrected the vehicle, causing it to cross the center line and keep going until it struck a utility pole. The man had to be extricated from the vehicle before being transported to a hospital by Leipsic EMS.
He was the only person in the car. The incident remains under investigation. The Belmore and Leipsic Fire Departments assisted, along with Ottawa Heavy Rescue, Putnam County EMS squads, and the Leipsic Police Department. The vehicle was removed from the site by The Shop of Ottawa.