A man is now in custody after stealing a car with a baby inside and leading law enforcement on a three-county chase.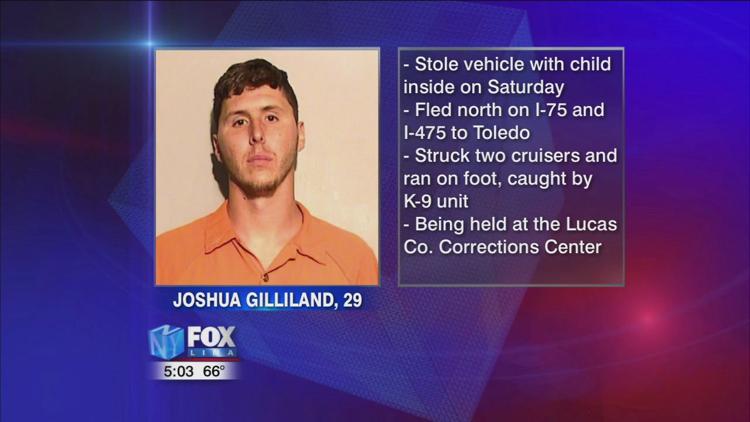 Officers in Findlay were called out on Saturday evening after the report of a stolen vehicle was made. A 9-month-old child was also in the car. The Ohio State Highway Patrol found the vehicle heading north on I-75 in Wood County and tried to stop the car, but the suspect was able to flee north on I-475. OSHP and Toledo Police continued to chase the stolen vehicle, and after striking two patrol cruisers, the suspect got out of the car and ran off. A K-9 Unit managed to stop the suspect a short time later.
The suspect is 29-year-old Joshua Gilliland, who is now being held at the Lucas County Corrections Center on several charges including theft and kidnapping. The young child who was in the car was not hurt during the chase and has been returned to her parents.