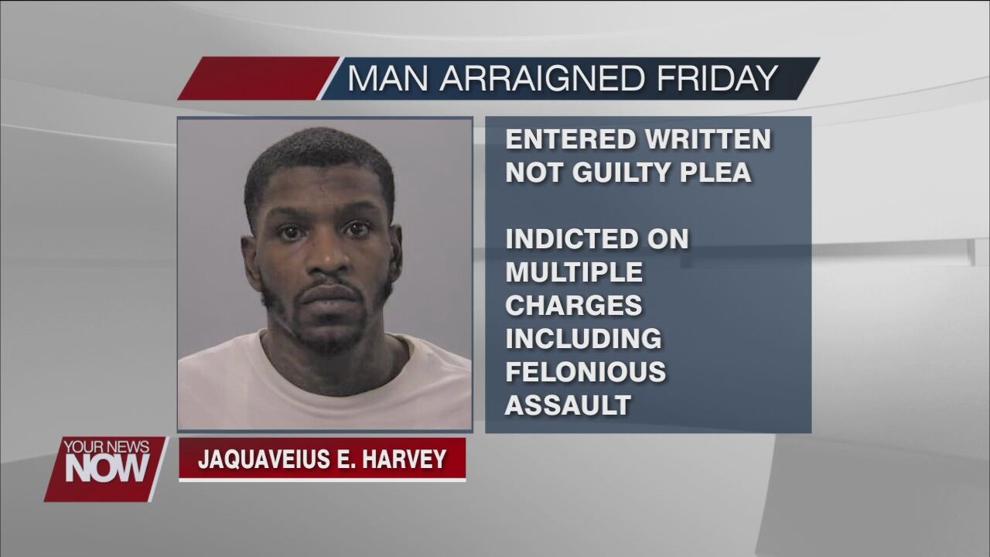 A man indicted in two separate cases was arraigned in Allen County Common Pleas Court on Friday.
Jaquaveius E. Harvey entered a written plea of not guilty. An Allen County Grand Jury has indicted Harvey on multiple charges in two separate cases.
In one case, Harvey was indicted on four counts of felonious assault, one count of improperly discharging a firearm at or into a habitation or school safety zone, and one count of having weapons under disability.
The indictment in that case alleges Harvey attempted to cause physical harm to four different individuals and discharged a firearm into an occupied structure. The incident occurred on or about January 8th of 2020.
In the second case, Harvey was indicted on obstructing justice, tampering with evidence, possession of fentanyl-related compound, possession of heroin, having weapons while under disability, and receiving stolen property.
The dates of the second case are said to have occurred on or about February 4th, 2020 to January 1st, 2021.
A pre-trial is currently set for April 30th at 11:00 AM.