It was an issue that was talked about behind closed doors and at a whisper, but with awareness and education, the care for people dealing with it has drastically improved.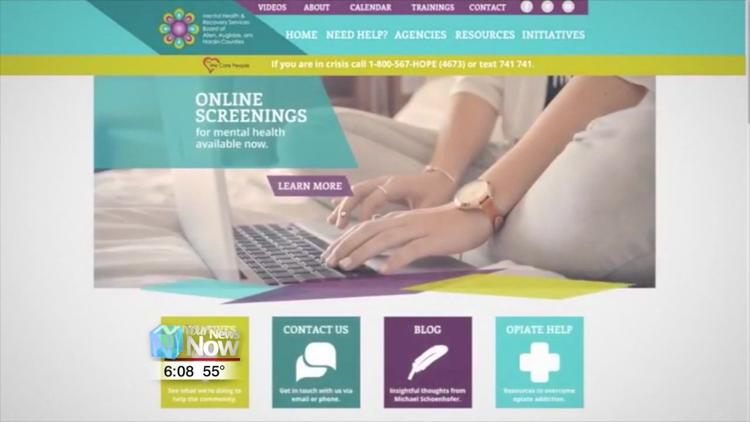 One in five adults in the United States experiences a mental health condition in a given year according to the National Alliance on Mental Health. The Mental Health and Recovery Services Board of Allen, Auglaize and Hardin counties says one in four people in our area suffer from a diagnosed mental illness. They also say they are assisting many more individuals as people are seeking help prior to a diagnosis of mental illness.
"There are more people coming through the doors for less than major diagnosis. They're coming through because of the stress in the world today is very difficult and then you have children who are experiencing that stress and parents are worried about them so we're seeing a lot more concerns coming through the front door. People needing coping skills, how to manage stress, how to manage their emotions, how to raise children that are struggling in school," said Tammie Colon, Mental Health and Recovery Services executive director.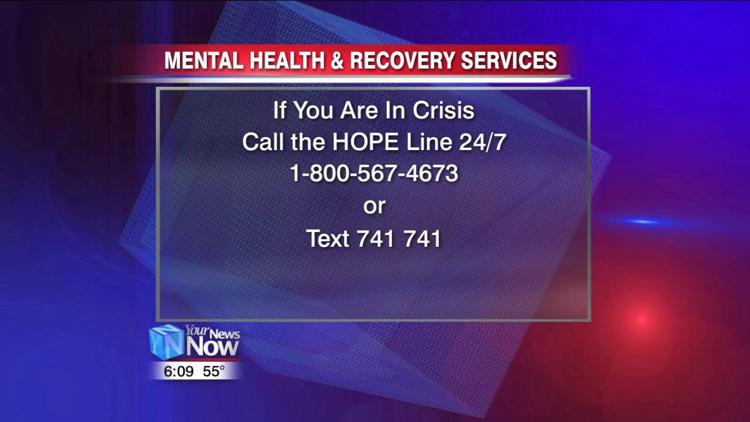 Colon says that they have become good at taking care of individuals with mental illness in the region. Working with contract agencies they have provided options like telemedicine that provides access to a psychiatrist, housing for those dealing with disabilities, and access to 24-hour assistance.
If you or someone you know is in crisis, you can call the HOPE line at 1-800-567-4673 or text 741 741.