A house in Mendon is said to be a total loss after a semi-truck crashed into it on Wednesday.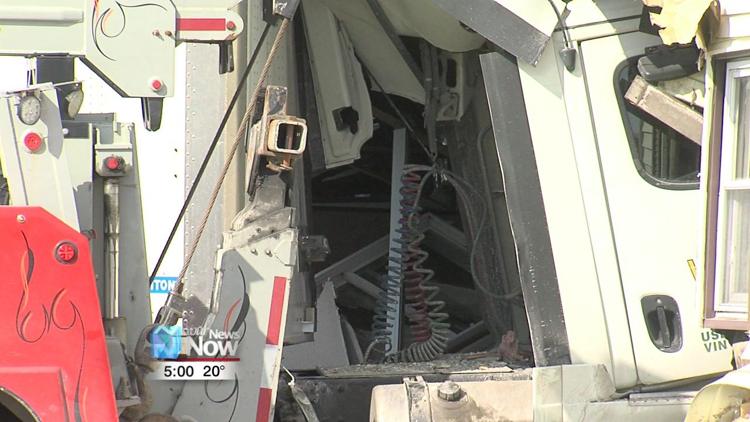 At approximately 8:30 a.m. on Wednesday a semi truck driver crashed into the side of a home close to the intersection of U.S 127 and 707, according to Rockford Fire Chief, Rob Belna. The front of the truck came within a few feet of the occupant's bedroom.
The driver of the truck was not injured and the three occupants, who were home at the time, made it out safely. No one was transported to the hospital. However, because of the truck's impact, Belna believes the home may be beyond repair.
"It hit it so hard that it knocked it off the foundation on the other side of the house even, on the north side," said Belna. "Right now the tracker of the semi is what's holding the whole wall up in the upstairs."
Update: We have now learned that the driver of the semi-truck felt dizzy and was later transported to the hospital. He was also cited for failure to maintain reasonable control and was cited by the State Motor Carrier Division for driving while ill. The accident is still under investigation.