One of the K9 deputies from the Mercer County Sheriff's Office was injured this Saturday.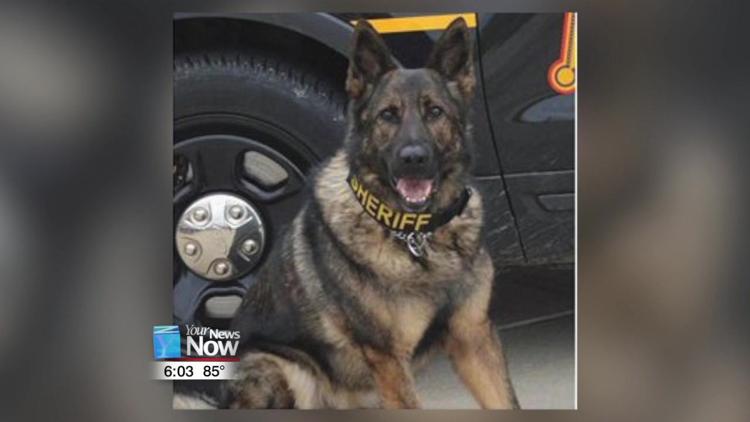 Franko was called to help the Celina Police Department to track a suspect in a car chase. After the chase ended near U.S. 33 and Celina-Mendon Road, the K9 and a deputy went through a cornfield when he hurt his paw. He was unable to finish the search and was treated for his injuries.
It's unclear when Franko will return to work.