Democratic congressman Tim Ryan made stops in Van Wert and Celina on Sunday for his senate campaign.  He talked about some key issues that he sees need to be worked on in Washington D.C.   One being turning the economy around, Ryan says that the country needs to make sure all communities have good infrastructure, like broadband access.  Plus, the country should focus on manufacturing and building items here in the United States.  But along with that, another key focus of his is having the skilled workforce to do the work that is needed.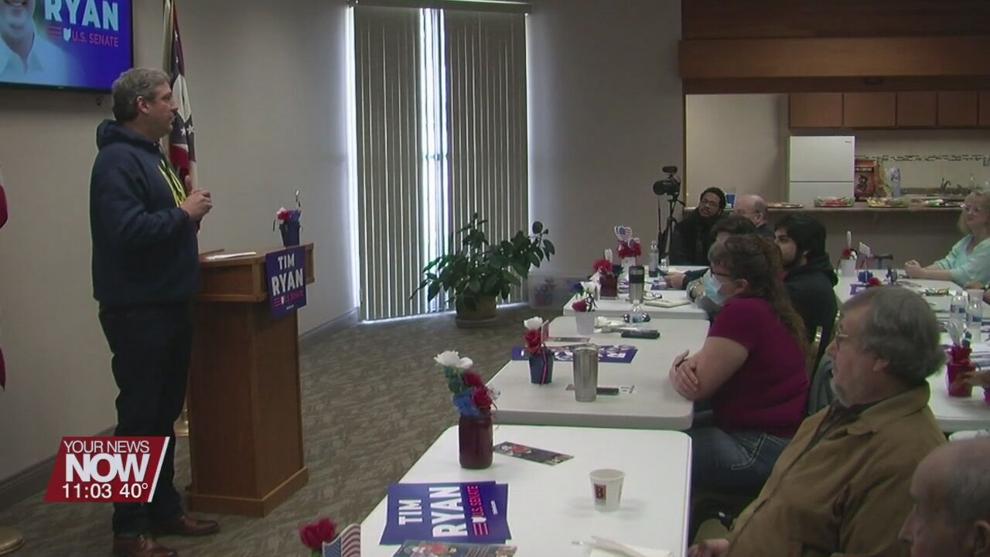 "We got to get our skills up.  The ideas that everybody got to go to college was a huge mistake," says Ryan.  "We got to get shop class back, we need to have robust investments in our joint vocational programs, apprenticeships. 75% of the people in the state don't go to college and we sometimes forget to focus on them.  I come from a working-class community, and I know that is the key to out competing China." 
Ryan says the main concern he is hearing from people around the state about how heavily divided the country is and it's a top concern of his as well.
"I am not here to get in a fight, I am here to get us united so we can kick China's rear end. To me that is the key, to rebuild the middle class and kick their butts," adds Ryan.  "Because they are coming after us. Democrats and Republicans in this country have had their eye off the ball and they are coming at us.  They are looking the other way now with Russia is doing in the Ukraine.  They want to displace us and we can't let that happen."
Ryan will be facing Morgan Harper and T.J. Johnson in the Democratic Primary on May 3rd.