Ahead of the Blue Man Group making an appearance in Lima, Mercy Health-St. Rita's sponsored an art event.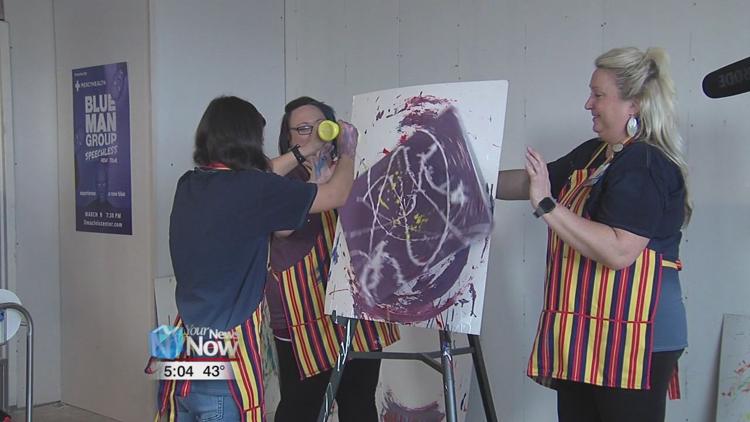 Members of the Project SEARCH team were invited to create art projects through different techniques, like throwing paint onto a spinning canvas. The art will be showcased before the Blue Man Group's opening night later this year. St. Rita's is once again sponsoring the Lima Civic Center's Broadway series to bring arts to the Lima community.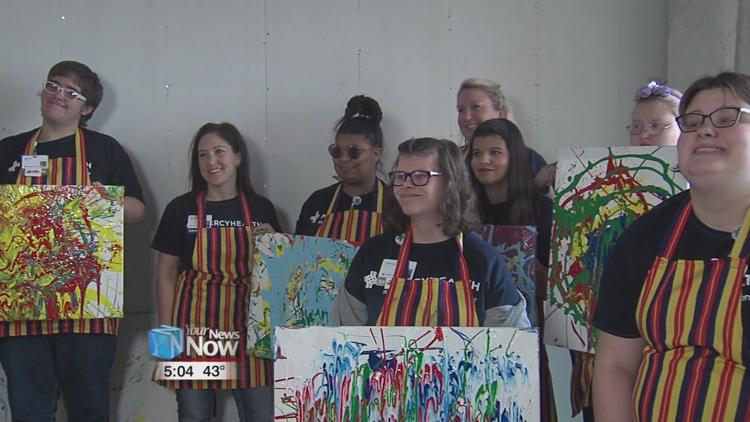 "We believe in the vibrancy of our community, we believe that has a great deal to do with bringing the arts to the community, so St. Rita's has been a long time supporter of those groups, and we are excited to be able to partner with them to bring the Blue Man Group to town," said Ronda Lehman, president of Mercy Health Lima.
"It's really been an amazing partnership, helping us and to bring the arts to Lima is really important with what we want to do, bringing shows and bringing entertainment to the community," said Abe Ambroza, CEO of the Veterans Memorial Civic and Convention Center.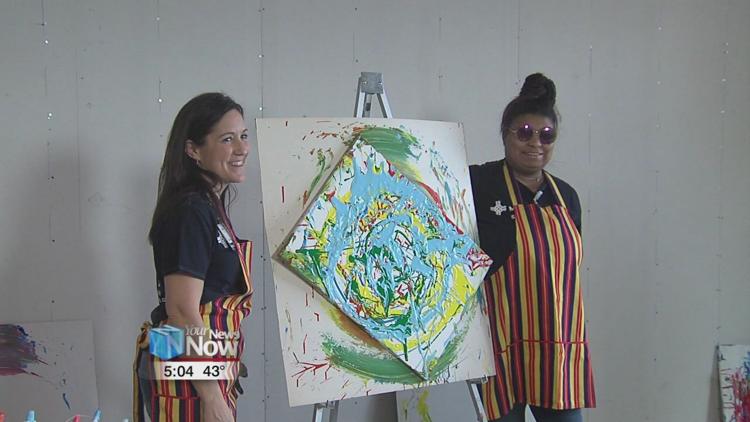 This event was also a good opportunity for the students in Project SEARCH, helping them with building skills for the future: "This actually helps them - I see a lot of functional jobs skills with this, whether it's learning how to work with people, or following directions, so this was a great deal for us today," said Leigh Taylor, a coordinator and instructor with Project SEARCH.
The Blue Man Group will be coming to the Civic Center on March 9th.