It's something that's not talked about often enough and health officials say it really should be a topic of discussion.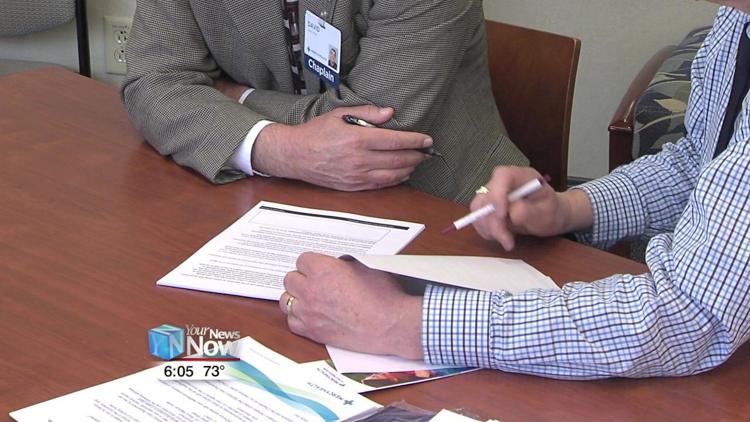 Advance Care Planning, letting your family and loved ones know what you're wishes are when it comes to emergency and end of life care. The time to make these decisions is now and not during a health crisis. Mercy Health St. Rita's participating in National Healthcare Decisions Day with several events to inform the public on what needs to be done to make your advance care directives known.
"It takes the pressure and the responsibility off our loved ones, we're the ones making the healthcare choices. There's boxes in there that we can be descriptive in how much or how little we want to have done or what quality of life we want to have and then we're the ones making the decisions and then our family members are just the ones who have to carry out our wishes," explained Herbert Wilker, hospice and home care chaplain.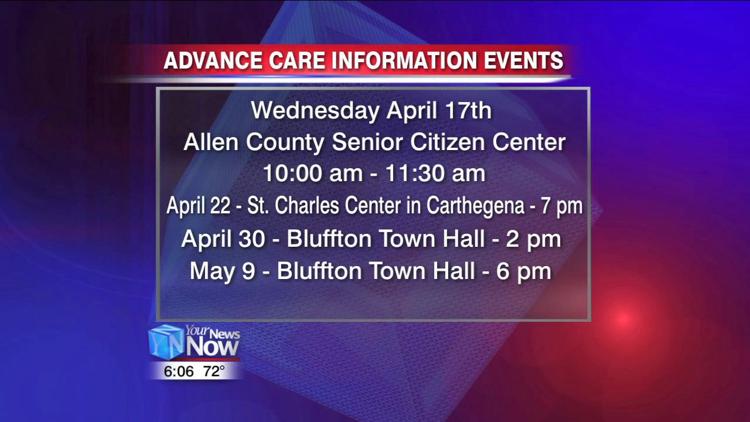 Wilker says it's also important that your primary care doctor is aware of your directives. If you are interested in learning more they will be at the Allen County Senior Citizen Center on Wednesday, April 17th from 10 to 11:30 a.m. and then on Monday, April 22nd they will be at the St. Charles Center in Carthagena in Mercer County. They will also be at the Bluffton Town Hall on April 30th and again on May 9th.