Representatives with Mercy Health St. Rita's paid a visit to Elida High School to help students understand the problems surrounding drug and opioid abuse.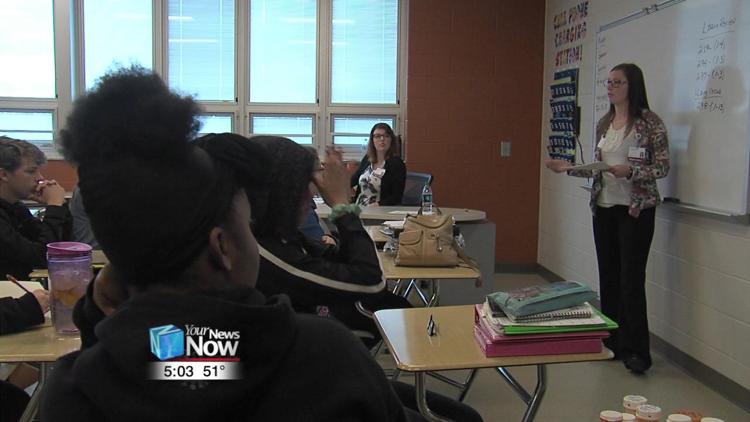 Those visiting from St. Rita's spelled out some of the terminology surrounding drugs for the health classes at Elida, as well as informing them about some of the dangers that can come from misusing prescriptions or using illegal drugs, topics that those with St. Rita's say need to be discussed with any student, regardless of their age.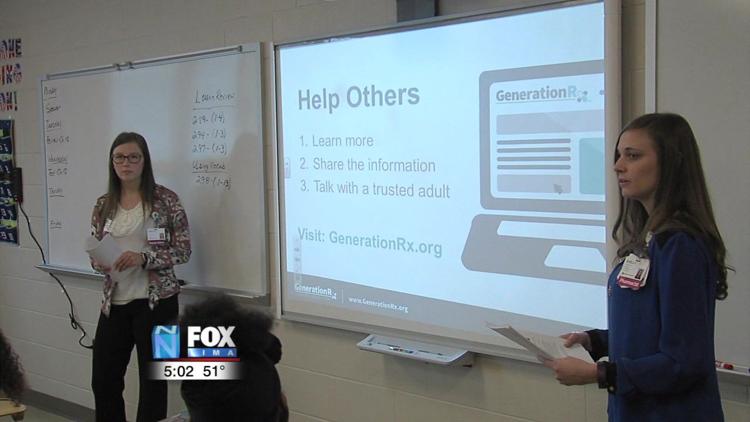 "The majority of kids are not misusing prescription medications, but we're just trying to educate them with terms and vocab words and that the potential dangers are out there," said Shelly Metzger, a pharmacist with St. Rita's. "We don't feel that any age is too young - it seems like a lot of the communities have been affected by this, and we hear the words in the news a lot, so we're just trying to reach out to them and say that we've heard of opioids, but do you really know what an opioid is?"
St. Rita's has been holding these presentations for students since 2016.