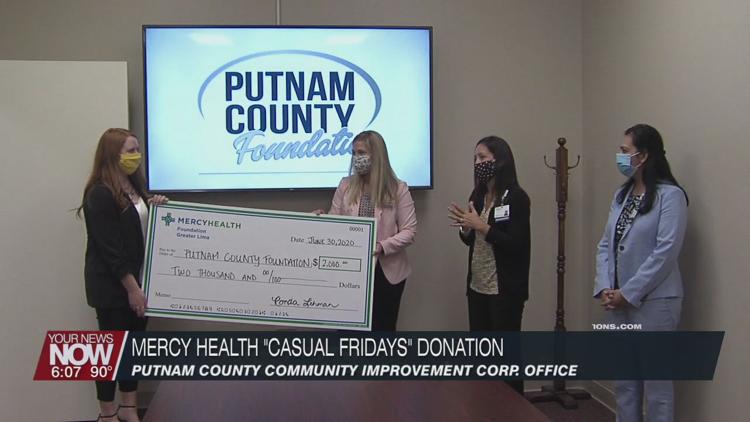 This summer, Mercy Health-St. Rita's Medical Center has been working on a unique fundraiser among their staff. Today, they made a donation from the fundraiser to an up and coming organization in Putnam County.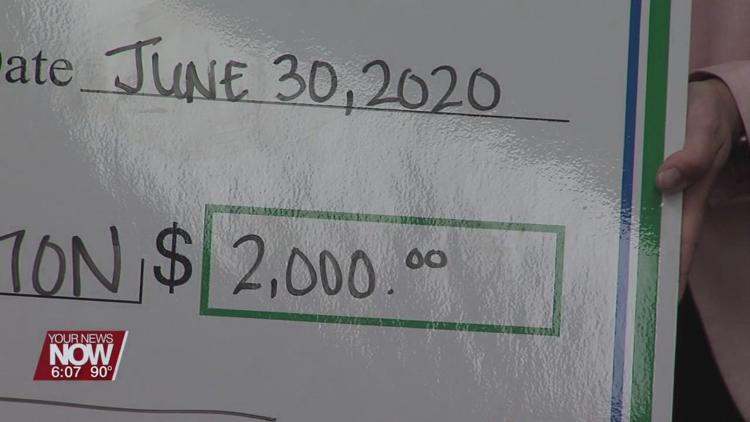 Mercy Health implemented what they call Community Care Fridays to boost morale since the pandemic. Employees can make a contribution to dress casually on those days. Every month Mercy Health chooses an organization in an area they serve to give the casual Friday donations too. This month they chose the Putnam County Foundation, who focus on helping other organizations and non-profits to achieve their goals.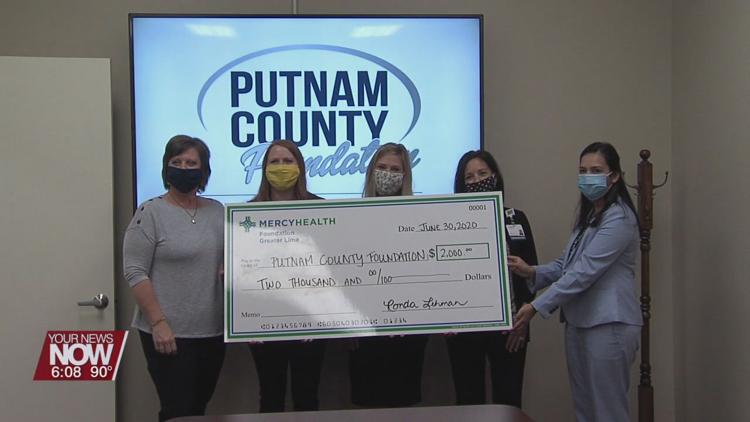 Ronda Lehman, President of Mercy Health St. Rita's explains, "When we looked at the Putnam County Foundation, we understand that they have, maybe a better grasp on all of those different needs, and would be able to take that those dollars and most appropriately put it where its needed in their community that they know so well."
Amber Mangas, the President of the Putnam County Foundation says, "We are so blessed, we are so thankful that they chose us as we are a new organization. We were just established the end of last year, so we are really trying to get ourselves out in the community and raise some of the funds that are needed so that we can help."
The Putnam County Foundation plans to help three organizations with the $2000 donation received today.