Several years ago, former Delphos Mayor Mike Gallmeier had an idea - to lend a hand to those in the area that needed help with getting food on the table. With the late Rev. David Howell and Community Unity, Mike's Food On Us was born.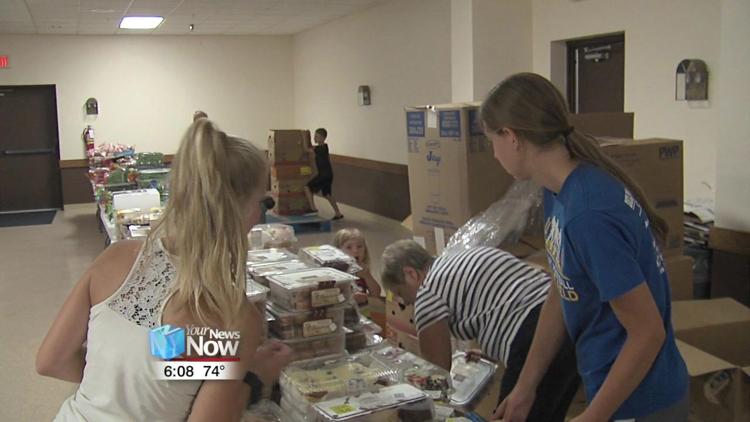 Now, a year after Gallmeier's passing, his wife Deb and the Mike Gallmeier Foundation keep the food distribution event going, holding it on a bimonthly basis. The food is purchased from the West Ohio Food Bank, as well as donated from people and businesses.
This event is one that the Delphos community needs, according to Deb - for people from all different walks of life.
"We have families that both parents are working and still struggle to have food - it's not that they don't have any food, but they struggle to keep it in the house - so there's definitely a need," Gallmeier said.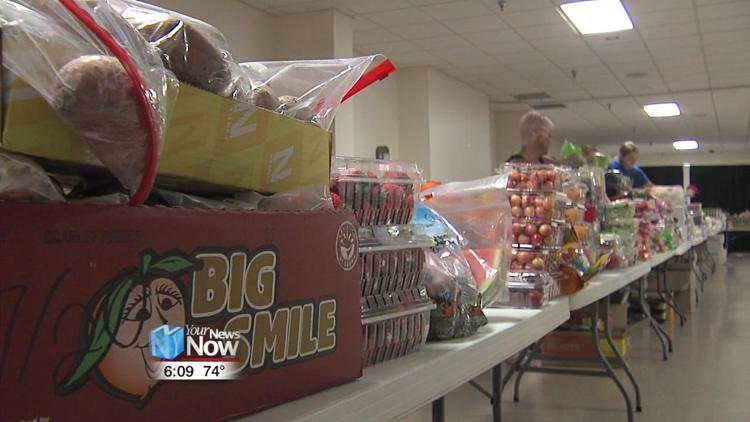 Volunteers of all ages, from local students in service clubs to adult helpers, pitch in to get the event rolling.
The Delphos Eagles host the event and say that being a part of something that helps so many people is just part of what the club stands for.
"Our club is about people helping people, and so that's what our community involvement of the Delphos Eagles is all about," said Cammy Miller, club manager of the Delphos Eagles. "We try to promote it as much as we can we advertise from month to month regarding this, and we try to reach as many families and members as we can."
And at the end of the day, the event a way to not only help out the community, but also, to remember Mike.
"We set up the Michael Gallmeier Foundation after he passed away, so we sponsor this and it's just awesome - people are so supportive here in Delphos and in the surrounding communities, they are just so supportive and help us," Gallmeier said.