For a week and a half, Minster students, community members, and people across the nation have created holiday cards for Minster sophomore Jackson Hogenkamp.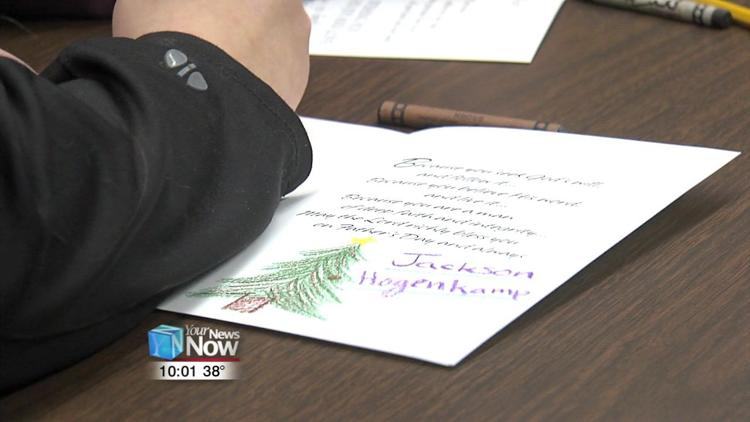 Hogenkamp, who was first diagnosed with a type of bone cancer in August of 2017, has endured a collapsed lung and has undergone several chemotherapy treatments and surgeries. His classmates who organized the card making initiative hopes that their efforts will bring a smile to his face. 
"It's important because we don't really know how much time he has left and it's just important for us as a community to make him feel loved at this point and time," said Gabby Wehrman, a Minster freshman.
Wehrman has collected close to 2,000 cards so far and hopes to collect 2,000 more from all 50 states. Cards can be sent to St. Augustine Church in care of Jackson Hogenkamp at P.O. Box 93 in Minster, Ohio.