Students at Delphos St. John's got a lesson in the dangers of distracted driving ahead of this year's prom.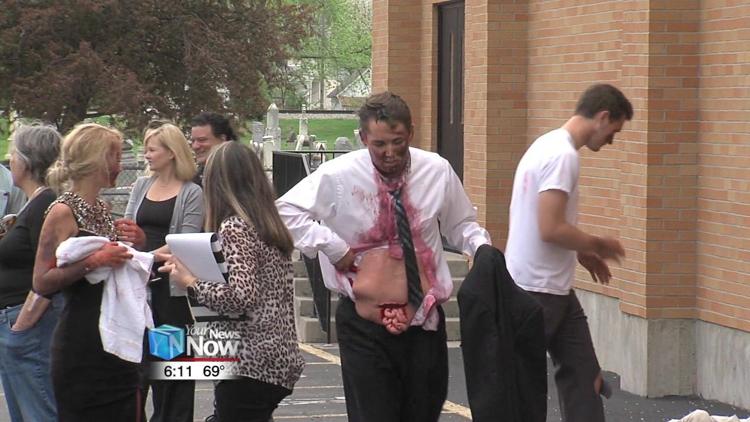 First responders put on a mock crash for St. John's high school students to raise awareness about the dangers of distracted and drunk driving. The demonstration is meant to put in perspective just how messy and life-altering crashes can be.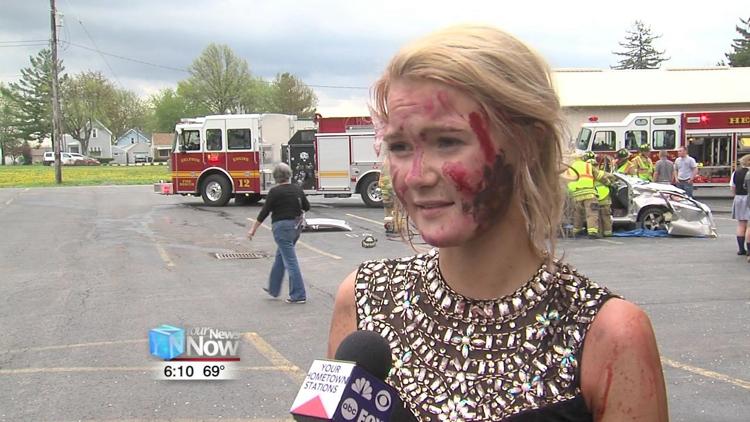 "[At] our age, everybody's on their phone and texting, and it's not okay to text and drive because something like this could happen," said senior Cassidy Schafer, 18. Shafer is president of the St. John's Students Against Destructive Driving. "This could be something that really happens and it's not just something that you see in the paper or in the news."
The demonstration comes just over a week before St. John's students celebrate prom.