2019 of course marks the 50th anniversary of Neil Armstrong's historic walk on the moon - and plenty of events are planned to celebrate the occasion.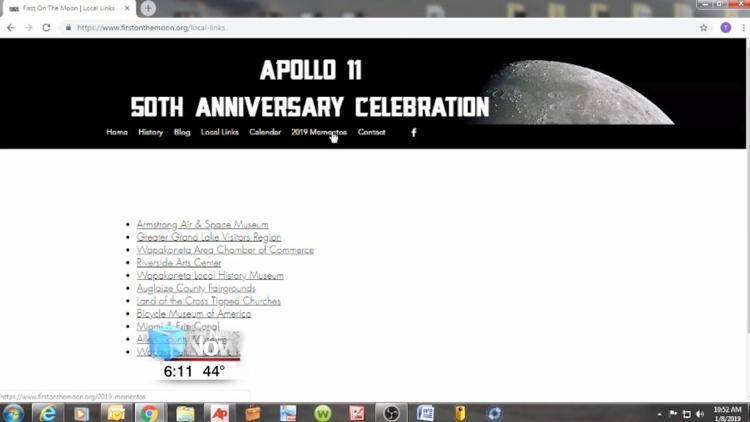 The First on the Moon committee set up a website for people planning on taking part in the 50th anniversary. www.firstonthemoon.org has a list of events that will be held in Wapakoneta as well as some history on the moon landing for people to stay informed.
With new events being added all the time, committee member Deb Zwez says that having one place to update all of those events is convenient.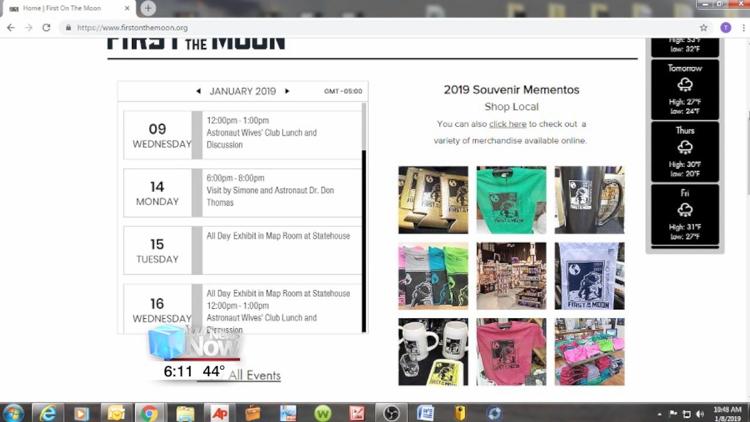 "The days are just packed, and as we get closer to the actual July anniversary date, the events just start piling up, so it's good to keep these things straight because we expect to see people in our community from now and continuing through July and even past that," said Zwez.
The next event on the website's calendar is the Astronaut's Wives Club at the Wapakoneta library.