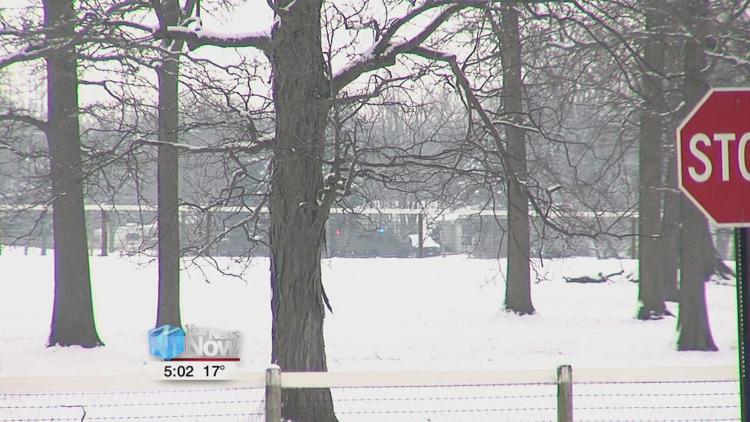 The Allen County Sheriff's Office releasing more details about Thursday's standoff in Perry Township.
41-year-old Justin Samons was arrested Thursday night and charged with inducing panic and possession of drug paraphernalia. The incident started at 1 p.m. when workers doing tree maintenance on Samons' property, saw him with a rifle walk over to his neighbors, bang on the door and make threats, then he returned home and fired off around 12 shots.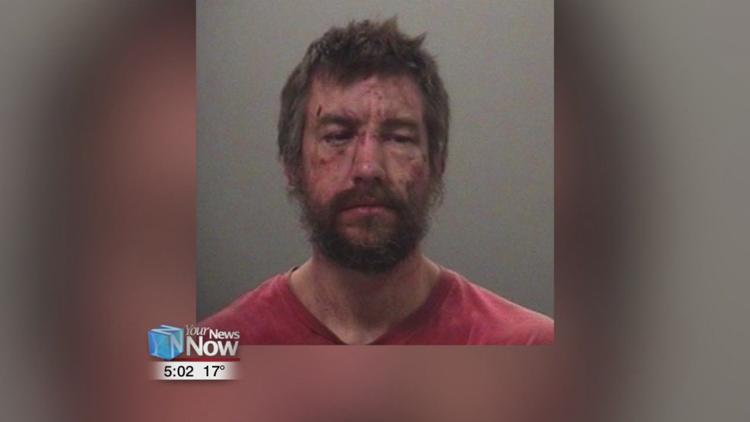 Allen County Deputies, SWAT, and crisis negotiators came and tried to get Samons to come out of his home, but they were unsuccessful. They used the mounted ram on the Bearcat vehicle to breach the front bay window. SWAT used tear gas, but Samons still didn't come out. They were given permission to go in and found him in the attic. He surrendered without incident around 7 o'clock.
Media Release from Allen County Sheriff's Office: On 2-13-2020 at approximately 1:00 PM, our office received a complaint regarding a male subject at 2278 E. 4th St. Lima, Ohio 45804 with a rifle who was threatening people. Concerned citizens who were doing tree maintenance work on the property observed Justin Samons exit his residence (2278 E. 4th St.) with a gun in his hand. Justin was observed approaching his neighboring residence, beating on the door while yelling and making statements such as "come outside you fucking pussy". When nobody answered the door, Justin returned to his residence and fired at least two rounds. The maintenance workers were ordered to leave the area by their boss and while they were gathering their tools to leave, Justin fired several more rounds, possibly up to ten. Nobody was injured at that time and it is still undetermined exactly what direction the rounds were fired in. Deputies arrived on scene and attempted to make contact with Justin inside his residence but were unsuccessful. The SWAT Team was activated and responded to the scene at approximately 3:00 PM, along with Crisis Negotiators. The SWAT Team and negotiators spent just over two hours making announcements, requesting Justin exit the home peacefully. Negotiators attempted more than 50 times to call Justin and speak to him, and also sent him a series of text messages asking for a peaceful resolution. Throughout the course of the standoff, Justin exited his residence a number of times; making gestures toward SWAT Personnel and at one point exited his residence with a rifle in hand and pointed it directly at the SWAT vehicle, which was occupied by several SWAT members. At approximately 5:00 PM, the SWAT Team was given authorization to enter the residence by force and arrest Justin. The SWAT Team initially utilized gas canisters to force Justin out, but he continued to ignore their commands. The SWAT Team was finally able to enter and carryout out a methodical search for Justin, which eventually led to him being found in his attic at approximately 7:00 PM. Justin finally surrendered without further incident. Justin was booked into the Allen County Jail for Inducing Panic and Possession of Drug Paraphernalia.