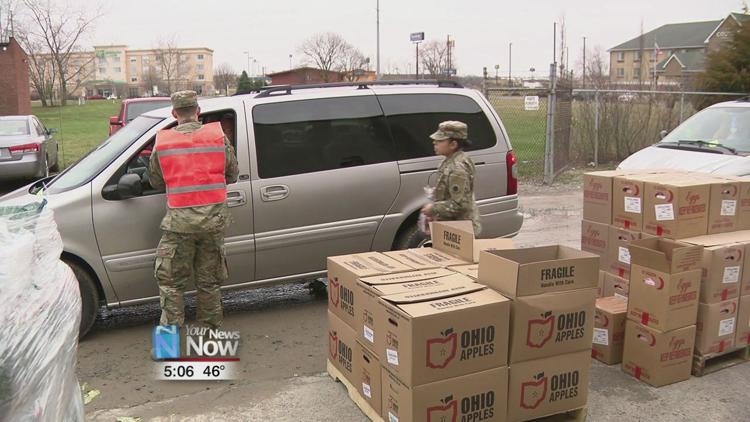 The National Guard has been activated by Gov. DeWine to help alleviate pressure from the Coronavirus.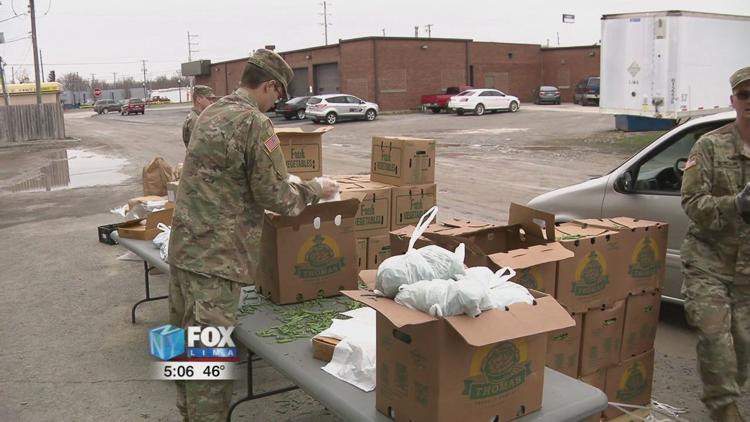 The need hasn't stopped in the midst of the Coronavirus pandemic. Thankfully, the National Guard has stepped in to get food to the hungry.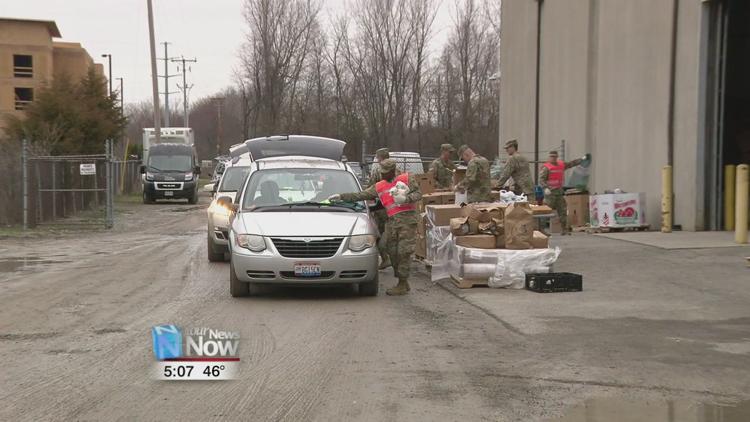 Their orders came in late last week and the members of the National Guard had to quickly prepare to assist at 12 food banks across Ohio, beginning Monday. The CEO of the West Ohio Food Bank in Lima says without them the food bank was in jeopardy.
"It's great that we can be able to have these young men and women actually come in," Linda Hamilton said, CEO of the West Ohio Food Bank. "So grateful. They left their families, they left their homes, they left their jobs to be able to help come here and help our community. We've had individuals that are all the way from Cincinnati, Cleveland, Medina coming all over the state to help us right here."
The need is great in West Central Ohio. As volunteers had to stop coming to the food bank during the Covid-19 outbreak, it left just 13 employees to package and deliver food across an 11 county area. So the National Guard has stepped in to assist with whatever the food bank needs. They even got ahead of schedule on senior meal packages.
"Yesterday, we packed over 1500 boxes for the seniors and other families that are in need," said Cpt. Erica Anderson of the Ohio National Guard. "And then also, we will distribute to senior living homes or facilities. We also will—right now we're distributing to over 600 families today."
From Monday through Friday the National Guard will either be at the food bank packing food, out delivering, or out assisting at partnering agencies. Because without their presence, those agencies would also have shut down.
"And then we're getting the panic calls telling us from our partner agencies, we're closing," Hamilton said. "And we're trying to say lets sort of slow down. Let's not overreact. We are an essential service just as grocery stores for people who are really needing assistance."
The food bank has gone to a "no contact" method ensuring everyone's safety. The National Guard was ordered to be here for at least 30 days. That time could be extended. If you are in need of assistance you can go to WOFB's website.
You can also check out Eran's live coverage earlier on Tuesday's Noon Edition.