With just about a week left until the Allen County Fair is in full swing, the fair board took time to thank their sponsors and supporters for helping them put together one of the largest fairs in the state.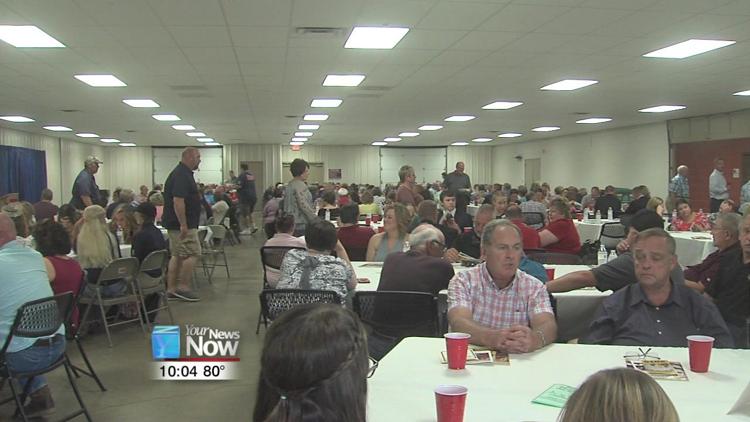 The fair board held their annual Fair Kickoff Dinner, packing the Youth Activities Building with many of the people who have put in the time or money to put together the fair. The previous year's Junior Fair royalty use the night to pass their crowns to the next in line, as well as to offer a bit of advice for their successors.
"For this year's queen, I suggest trying to sleep as much as possible and take as many breaks as you need," said Mallory Austin, 2018 Allen County Jr. Fair Queen. "But, try to make it everything and we always know that you try your hardest to be there."
The Jr. Fair King for 2018, Stephen Parthemore, seconds the notion that sleep is important for the fair royalty.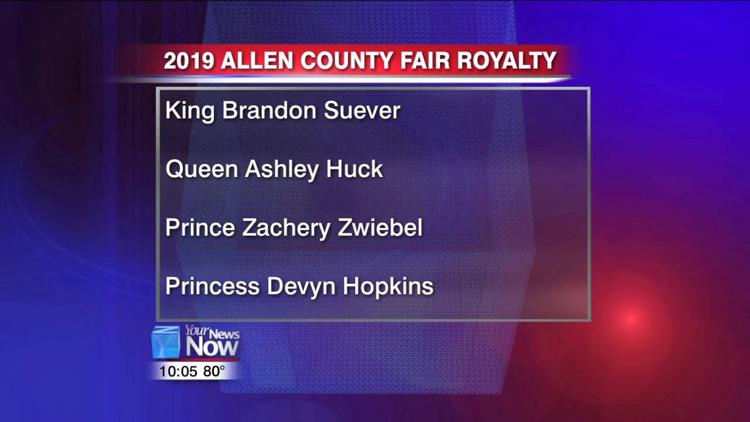 "Sleep, and don't' stay up to two a.m. at the barns like I did the first couple of nights," Parthemore. "I was very tired by the end of the week."
The Allen County Fair gates will open up for this year's festivities on August 16.
The 2019 Fair King is Brandon Suever, who will be a senior at Ft. Jennings High School. Ashley Huck, an incoming senior at Allen East, is the new fair queen. Devyn Hopkins, an incoming senior at Allen East, and Zachary Zwiebel, an incoming junior at Lima Senior, are the fair princess and prince, respectively.