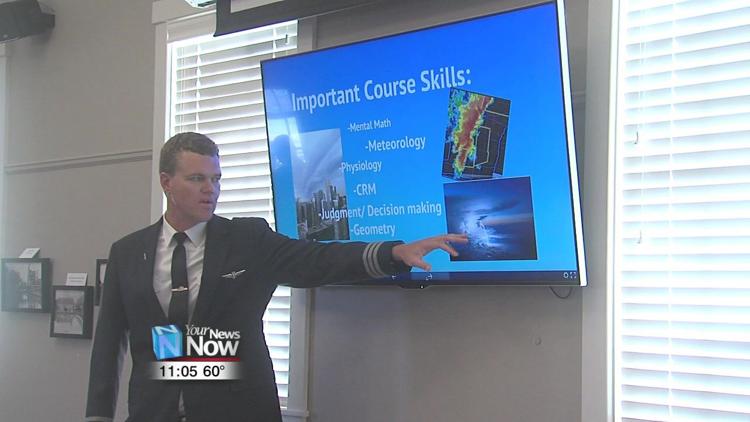 A New Bremen native returned to his hometown to talk about his life as an airline pilot.
American Airlines pilot Justin Luedeke gave a presentation at The Lockkeeper's House along the canal as a part of the Auglaize County Historical Society's "Our Men and Women in Air and Space" initiative. Luedeke went over what it took for him to get to this point in his career, as well as what the average day and month looks like for airline pilots. While he was excited to share his story with familiar faces, what he most hoped to do was inspire the younger people in the audience.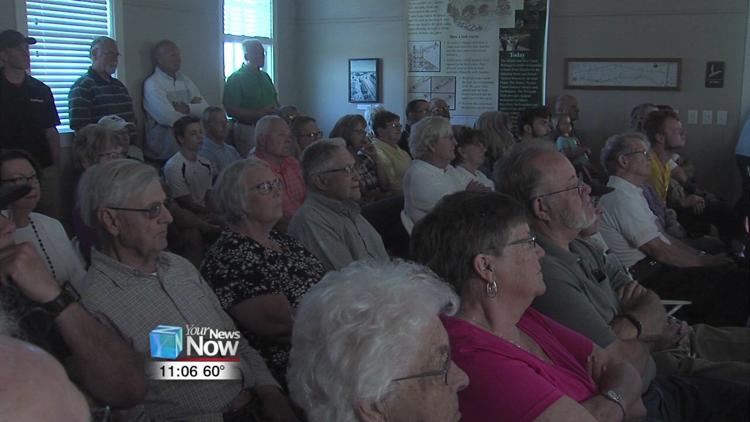 "First of all, anybody from anywhere can do anything that they really want to do," said Luedeke. "Understand that we're facing a pilot shortage right now amongst professional pilot ranks here in this country and there's a great opportunity for men and women to do this job, so I'm hoping to inspire a few young people this evening."
"Luedeke" graduated from New Bremen High School in 2000, and has earned more than 10,000 hours of flight time over his career.
The "Our Men and Women in Air and Space" series was organized in conjunction with the 50th anniversary of the Apollo 11 Moon Mission. The historical society is working to compile a list of every Auglaize County native to work in the air or space industries.