New Knoxville's boys' basketball program won both of their games against Fort Jennings Saturday night (1/26/19), but one of the Rangers' team managers walked away with a third win.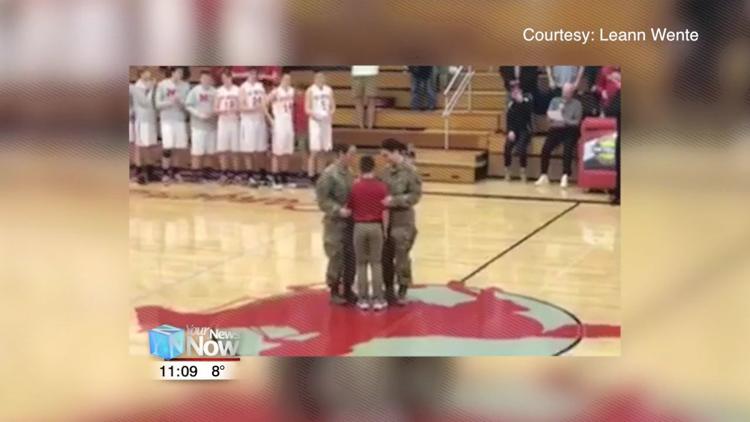 In between the JV and Varsity games, team manager Dylan Wente, 10, was reunited with his older sisters Staff Sergeants Brittany Taylor, 32, and Shelby Wente, 22, both with the Air National Guard. The sisters had been deployed overseas at the same time for the past six months. Taylor had been stationed at the Al Jabur Airbase in Iraq and Wente had been stationed at the Jordan Airbase in Jordan.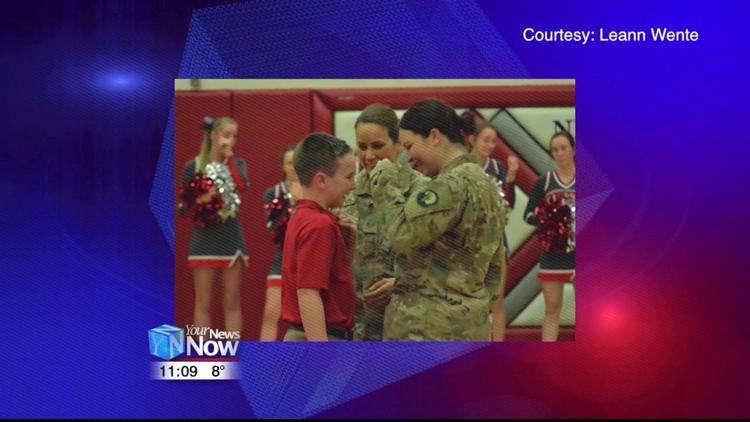 It was a tearful but happy reunion for the siblings and everyone in the crowd.