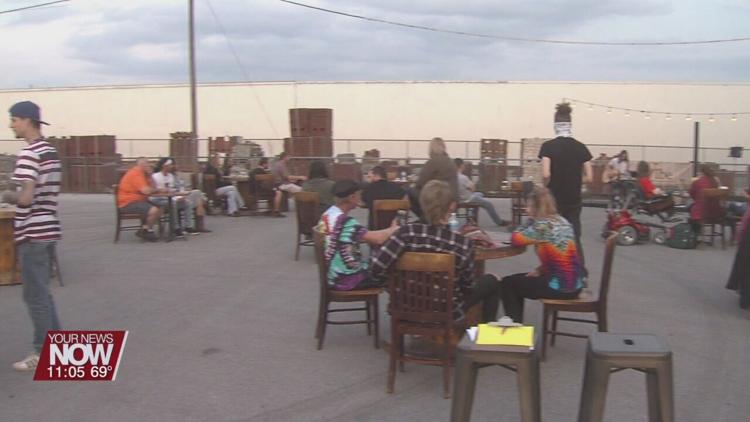 A new coffee shop in town has art lovers calling it their new home. On Saturday, there was an open mic night and mural kickoff event at Lima's Vibe Coffeehouse & Cafe.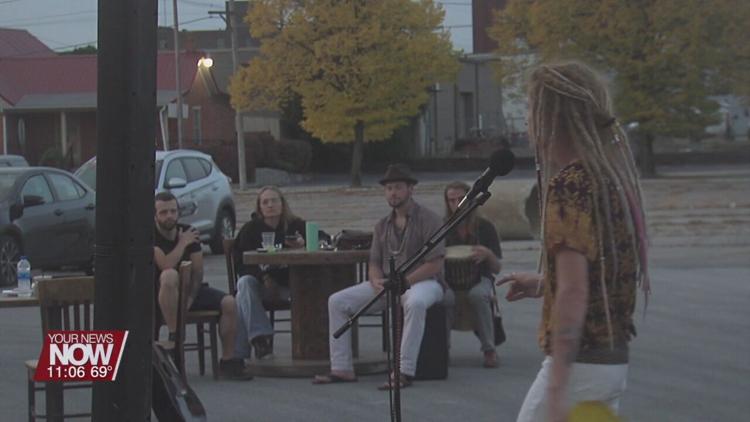 Lima Land Poetry Slam has been holding open mics at various spots in Lima and inviting people to come out and share their art. They kicked off their open mike series at the Vibe Coffeehouse & Cafe where they're hoping to invite the community back every week or every other.
Ashley Cook, the co-founder of Lima Land Poetry Slam says, "Without having that home base, it's not as easy. It's just been really beautiful seeing everybody come together and it's going to grow so fast."
Creativity was pulsing through the crowd as artists took the stage to share their craft. From writers to singers and musicians, everyone was there to support each other.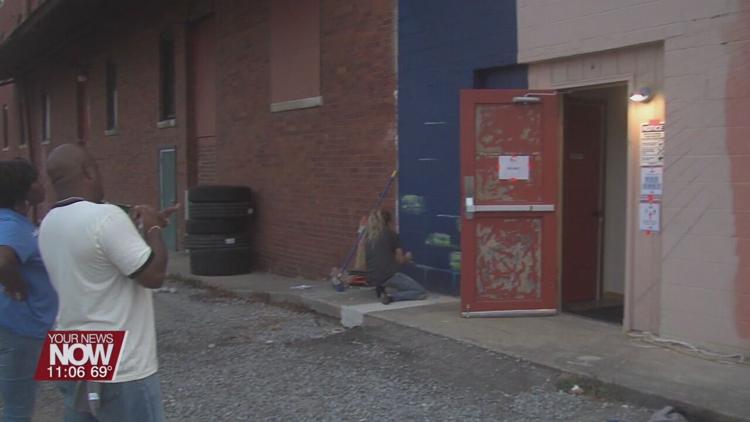 Dennis Hempker, the co-founder of Lima Mural Project says, "This is a place where you can come, you can practice, or you can show off, and you're not going to get criticized, you're going to get supported and you're going to be lifted up because we all know what it's like to come from not knowing art."
The Lima Mural Project was also there adding to the creative atmosphere as they were painting a mural for the back of the building.
Although the cafe is not officially open to the public, the owner is excited to start inviting people in Lima's art scene to utilize it as a space to inspire.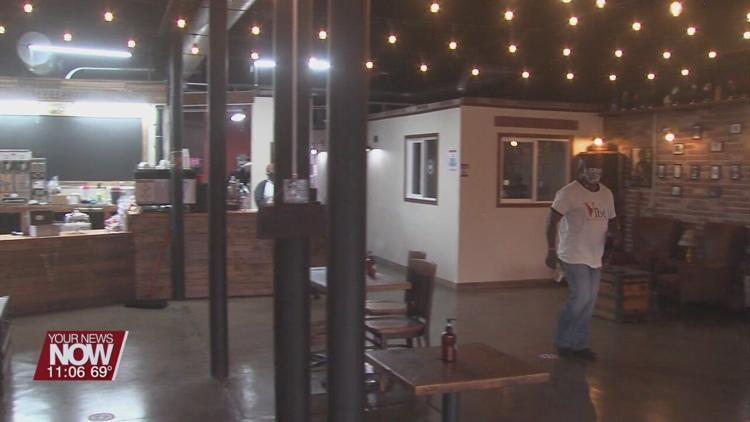 "So the very first place that I try to find when I go to a new place is a coffee shop," says the owner of Vibe Coffeehouse & Cafe, Carlton McLellan. "I've been to so many that I've been so inspired by the different inspirations and things that happen in coffee shops, and I've always wanted to own my own. What I saw what was happening in downtown Lima, I said this is the perfect time for me to do something in my hometown community."
The cafe is expected to have a grand opening at the start of the new year, but they will continue to collaborate with Lima Land Poetry and other local organizations until then.