For most people, escaping the excessive heat warning shouldn't be an issue, whether you're driving around with the air conditioner on or inside a cool building. But what about those that work outside no matter the weather?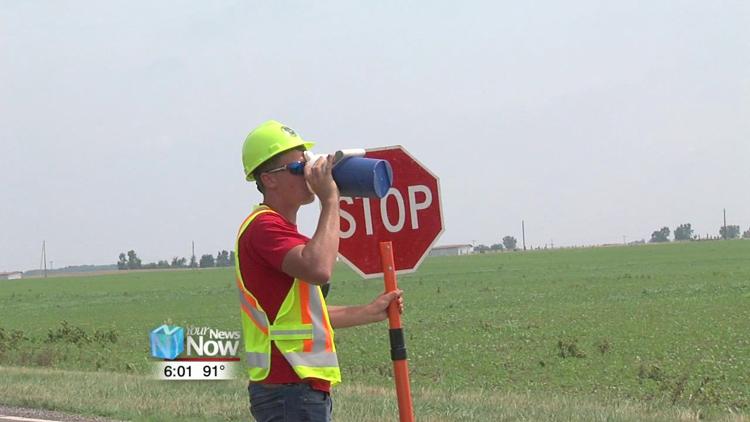 Ohio Department of Transportation crews continues to work improving infrastructure even on a day like Friday where it feels like it's over 100 degrees.
"It's exhausting," Kevin Thiery said, a transportation morning. "Obviously we're used to working outside, but this does stress everybody. It wears them down, gets them exhausted early."
This crew is working on a two-week pavement repair project on major roadways in Hardin County. They even moved their schedule around to begin work at 6 a.m. and work through lunch to get out of the heat faster.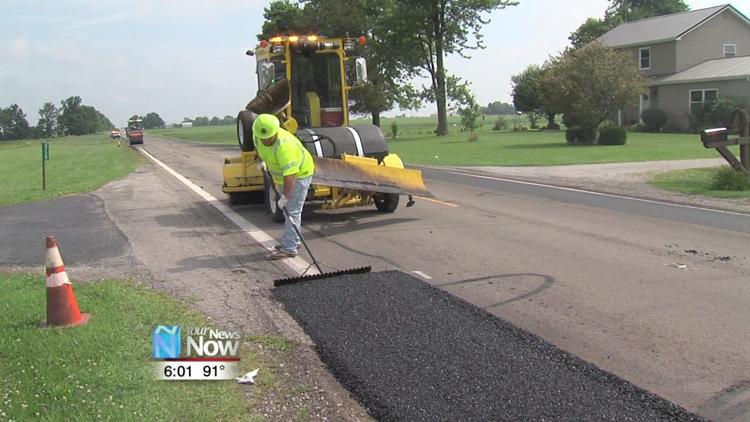 "We got extra flaggers out here today to make sure everybody gets a rotation and gets to sit in the A/C for a little bit," said Austin Garman, a highway technician. "Just trying to stay cool."
Everyone is equipped with water on an excessively hot day or has a cooler nearby. Along with some shade from equipment, some crew members have more breathable wear to combat the heat.
"When they have those shirts provided to them, then they don't have to wear these vests," said Thiery. "Obviously they're cumbersome, another layer of clothing. And we have vented hard hats. Some of these hard hats are vented and that helps with the heat also."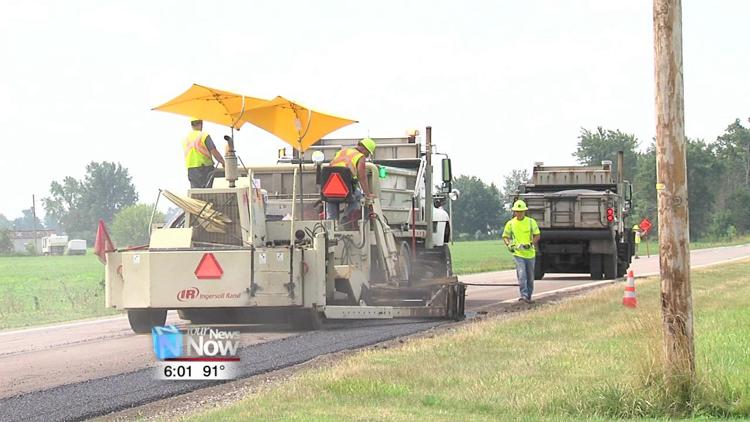 If you remember earlier this year, Ohio experienced a day where it was also dangerous to be outside for extremely cold temperatures. So what weather does this ODOT crew prefer?
"Probably the hot because it's just a little bit easier," said Garman. "You're not freezing cold and you can stay cool on a hot day."
"Cold, absolutely," Thiery said. "I can always add clothes, I can dress for that."
Thiery added either way we'll be glad when this heat is over.