The up-and-down temperatures we've seen lately have wreaked havoc on the roads, and the Ohio Department of Transportation was out filling as many potholes as possible.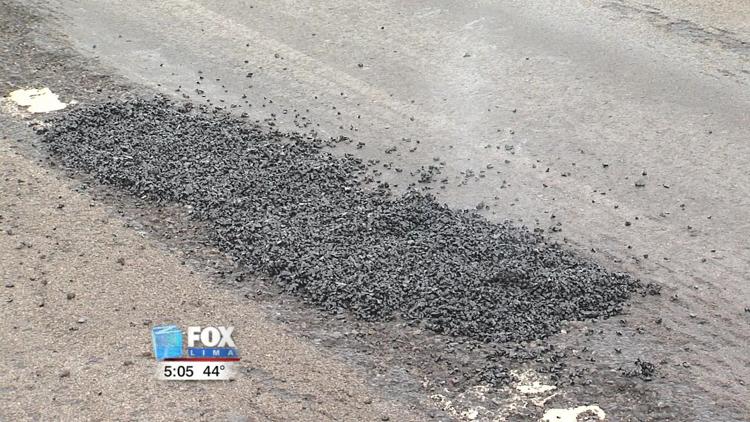 Since we are not quite out of the cold season, they're focusing on patching them with a temporary method to smooth out the road. Because temperatures have to be above freezing for it to work, ODOT crews must move fast in order to cover as much ground as possible. To do this, they follow along the roads with an arrow sign instead of coning off the area as they would normally.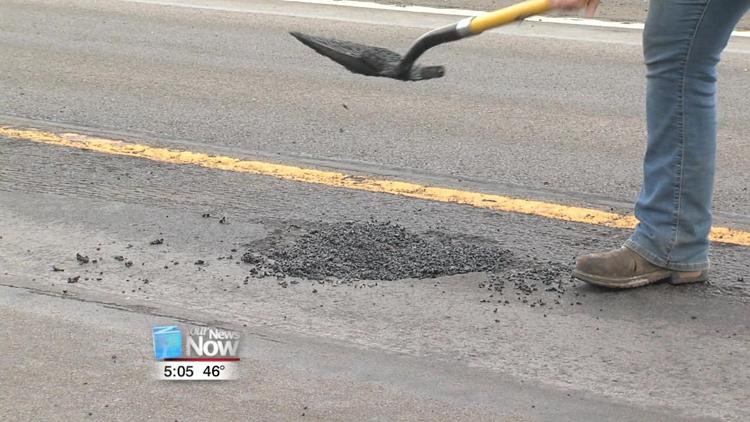 "We can move down the road a lot faster what we're doing here. When we have to set the zone up we have to set signs up on both sides and we only have a two mile zone that we set up at a time and it just takes a lot longer to get the job done," explained Jason Dickman, Allen County ODOT Garage Highway Tech 3
While there are no cones, drivers should still slow down and pass with caution if they see crews working.