Ohio Department of Transportation officials are calling the next step in the Interstate-75 Findlay project "critical" to its completion.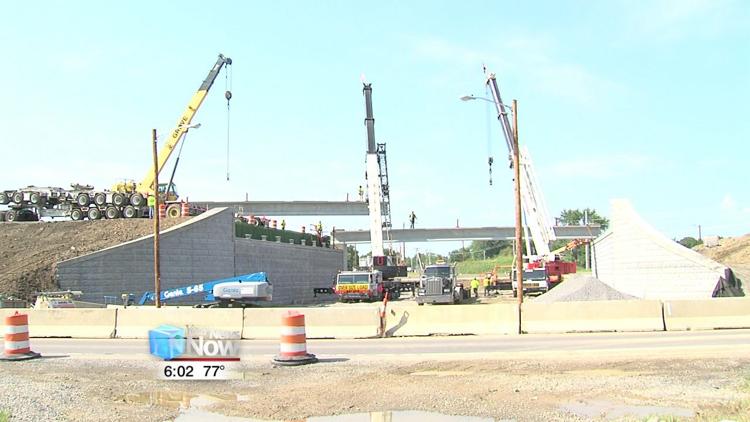 Today(8/14/19) the beams were laid on the new Lima Avenue bridge. The completion of the Lima Avenue bridge will signify the completion of a hefty portion of the project. This bridge will allow traffic from U.S. 68 and State Route 15 to go straight to I-75 without the use of Lima Avenue. Two round-a-bouts are also being constructed on Lima Avenue on both sides of the bridge. Although expected completion is December it won't open until 2020.
"With Lima Avenue, they'll be two round-a-bouts wishbone design." Ryan Bair said, transportation engineer for ODOT. "Which will alleviate any 68/15 traffic intermingling with Lima Avenue. It'll keep the grade separation, all the highway traffic will go across the bridge and Lima Avenue will go underneath the new overhead."
The majority of the remaining work around Findlay will be in the northbound lane of I-75.