It's a tradition know at Ohio Northern University as the Ada Community Engagement event or ACE Day. The day is geared toward getting the freshmen of ONU led by a few upperclassmen and faculty to engage and serve Ada and the surrounding communities.
"So, Ohio Northern is all about service," said Avery Meadows, orientation leader coordinator. "It's got that Methodist tie. So, if we can instill that sense of service early on in their college career, that first weekend they're going to be here, that's going to be fantastic. It's going to drive them to do more service all their years they're going to be here."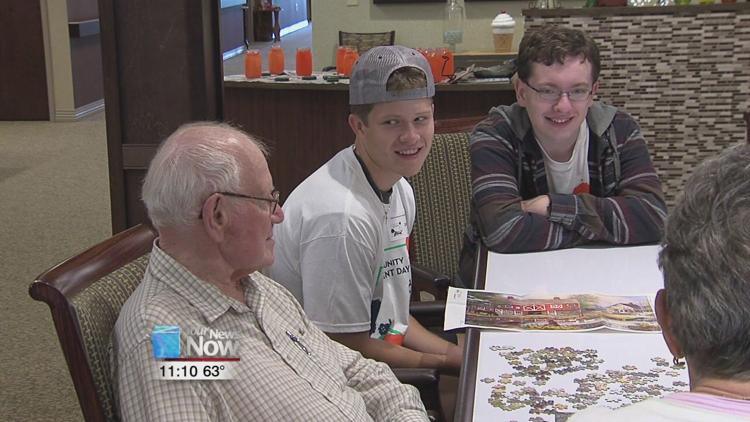 Groups of students were spread out across the village Saturday morning completing projects like washing vehicles at the Ada Liberty Fire Department, putting on a supply drive at the restore and doing yard work, power washing and just hanging out with residents at Vancrest of Ada. There were even groups that were helping elderly residents at their homes to do yard work. These services bridge the gap between the new residents at ONU and the current residents in Ada.
"They give so much to us and I feel like it's a way to repay the community and it's a great way to meet the people you're going to be living with for four, five or even six years," Emaleigh Wallace said, a freshman at ONU.
"I love it just to see all the new freshmen that are coming out," said Meadows. "The ones that nobody really knows anything about, but they care already so much about the surrounding communities Ada, Kenton all that. They want to spend their Saturday morning, when they could be sleeping-in, helping out."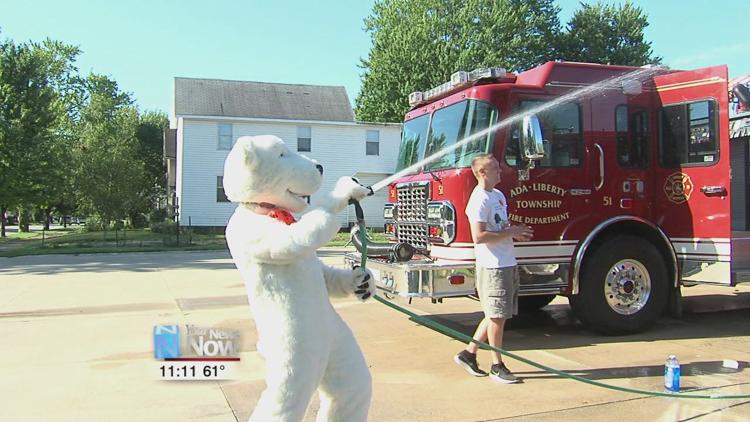 Wallace said this day of service also proves the ONU students and the people of Ada have common goals.
"I think that they see what we have to offer in the future, honestly," said Wallace. "I know everybody here just loves to help other people and I know this community is the exact same way and it's good for them to know that that's what we're here to do, also."
It's estimated about 360 students took part in ACE day, completing about 40 service projects.