And just like that, a new batch of Polar Bears are ready to move on to the rest of their lives.
Ohio Northern University graduated their undergraduate class of 2019 in the King-Horn Center Sunday afternoon. For the hundreds of students taking part, it was the culmination of years of hard work and perseverance.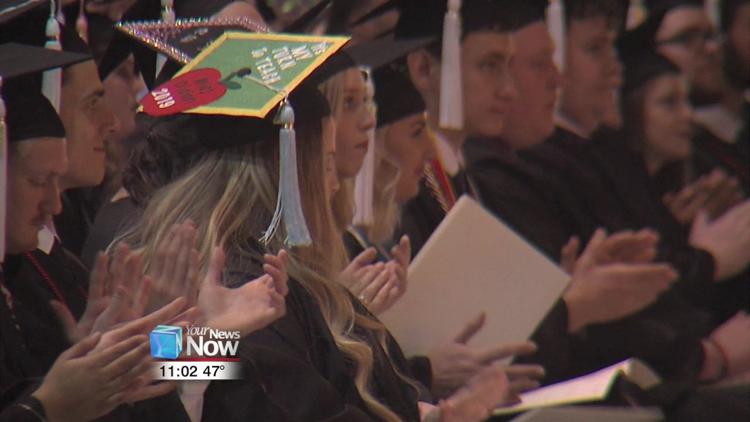 "It's a rigorous curriculum," said ONU President Dan DiBiasio. "They've made relationships with their faculty and staff. They've worked inside the classroom, outside the classroom, and they've earned this moment."
That rigorous course load is something student speaker Logan Hill feels prepared her and her fellow students for successful careers in their post-college lives.
"It's kind of different being a musical theater major because our 'real world' looks different than everyone else's," said Hill, a musical theater major with a communications studies minor. "We have to audition for a job that we'll have for six months and then we have to start the process all over again but I've learned so much here, so much beyond musical theater as well. Any avenue I go into I am thankful that I've had this education so I can be prepared for it."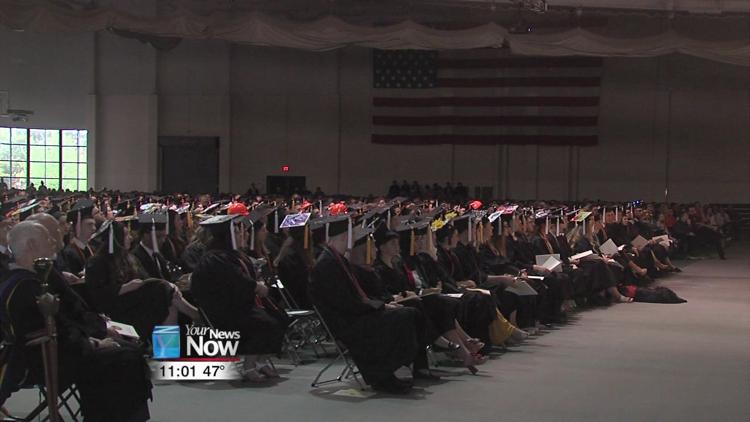 While the school tried prepared the new graduates as much as they could, keynote speaker and Cardinal Health CEO Michael Kaufmann wanted to tip students off to the less obvious lessons he learned after his time at ONU ended in 1985.
"I think about where I actually made my mark and had a chance for being promoted, it's been things like having grit, you know, not giving up in tough situations," said Kaufmann. "It's been enduring a bad boss during my career and still finding ways to stay engaged, so I was just trying to share some of those learnings because they might, again, not be so obvious to students."
The school graduated their pharmacy students earlier in the day, but will not be sending off their law students until May 19, 2019.