Changes to the selective service registration could come after a federal judge in Texas ruled that only requiring men to register for a military draft is unconstitutional.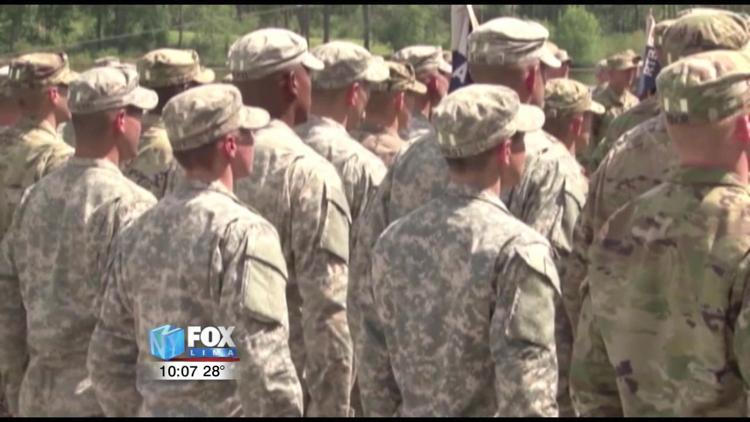 The ruling was the result of a lawsuit filed by two draft-eligible men back in 2013. A commission was created by Congress two years ago to evaluate the current draft system, and the chairman of that commission says this ruling means that change to the system will be inevitable. Draft-eligible age students at Ohio Northern University seemed to agree with or at least be open to the idea of requiring women to register for selective service.
"I feel that a woman can do anything a man can do, especially in this day and age, and to have taken this long to allow women to participate in something like this is kind of sad," said Haylie Crawford, 18. "I definitely agree that it is unconstitutional."
Fellow student Nathan Grizenko, 20, agreed, adding that our country needs people who are able and willing to fight.
"I think right now in this country what we need most is people who are willing to step up and fight for others who can't fight for themselves and I think that if women are able to do that and they're willing to do that then, by all means, they are just as strong as any man so they should be allowed," said Grizenko.
Rebecca Cermak, 20, said that if there is going to be a draft or not, it should be the same between men and women.
"I honestly think it's a really good idea, especially in today's society you talk about equality," said Cermak. "I think combining the genders to do it, or not do it, is a really good idea."
Christian Groman, 19, was less decided and said it was a complicated situation and he was not sure what to think.
"I see where [the judge is] coming from but I don't know that I agree with it," said Groman. "I don't like to sit here and say that women can't do it and there's also men out there that maybe wouldn't be comfortable with it either. Actually, maybe I do [agree with it] but drafting them and making them do something like that, I don't know."
The commission is required to make its final recommendation of changes to Congress by March of 2020 and is considering several proposals at this time.