Educators in our area and beyond were recognized Thursday evening at Apollo Career Center.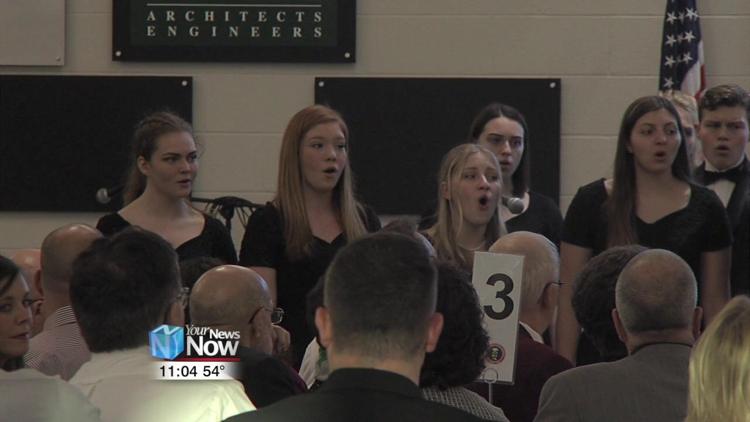 It was the Ohio School Boards Association's Northwest Regional Spring Conference and Awards Ceremony. The theme for the program was "Hometown Heroes" and many local schools and individuals were honored from the categories of "making a difference" "excellence in community service" "academic achievement" "humanitarian" and "who's who excellence in outstanding leadership" among others. Several representatives from the Ohio School Boards Association spoke to the crowd and presented the awards.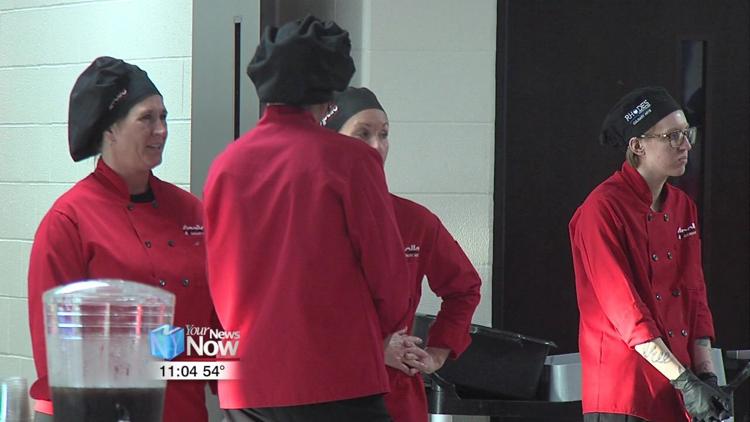 "We really like to showcase the work that our students do, based around William Fowler, a Nobel Prize winner who grew up in Lima. Our students work really hard every year on their projects and it was great to be able to show that off last November in Columbus," said Jessica Spencer, Student Achievement Award Winner, LCS.
Carrie Prince and the Apollo culinary students catered the event. The night's entertainment was provided by Bath High School Choir.