An Ohio State alum visited the Lima campus to discuss her job through the U.S. Department of State.
Foreign Service Officer Amber Garlock spoke with students about the work that she has done overseas, as well as some of the careers in foreign service that they could look into. Also a graduate of Lima Central Catholic, Garlock says that she was happy to visit home and encourage others to follow in her footsteps.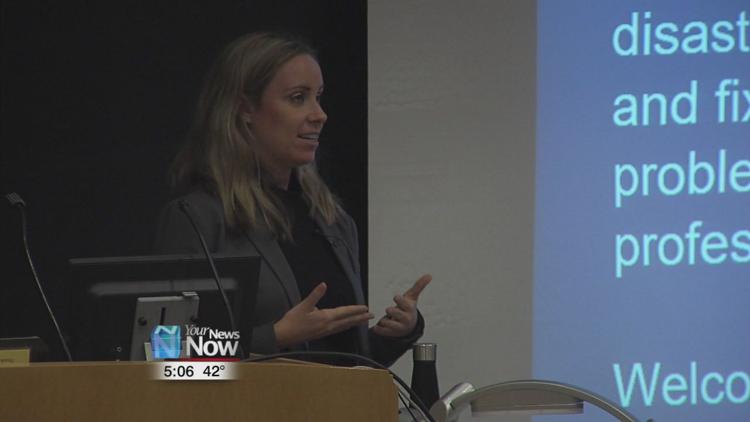 "I wanted to come talk about the state department, different opportunities that we have, and get people's minds engaged in what they can do," Garlock said. "Being from Ohio, you can definitely still engage in the global world, you can become really interested in foreign policy, you can work in DC or abroad."
Students from Lima Senior were also in attendance Tuesday afternoon.