86 of the 88 Ohio counties saw their unemployment rates jump from May to June, that includes every county in West Central Ohio.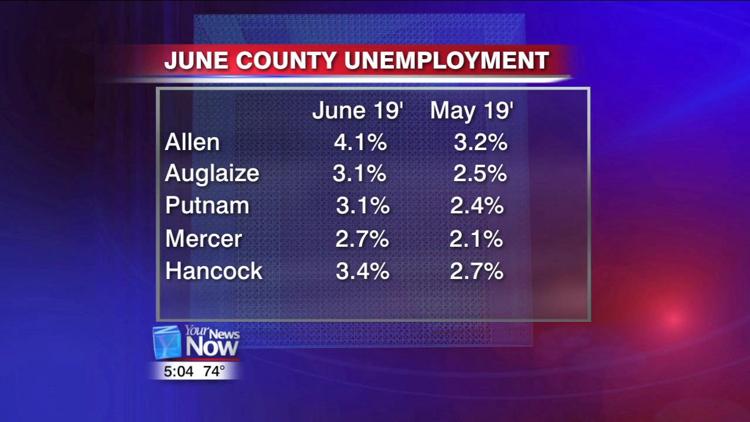 According to the Ohio Job and Family Services, Allen County's unemployment rate jumped nearly 1% last month. Auglaize, Putnam, and Mercer counties are in the bottom four.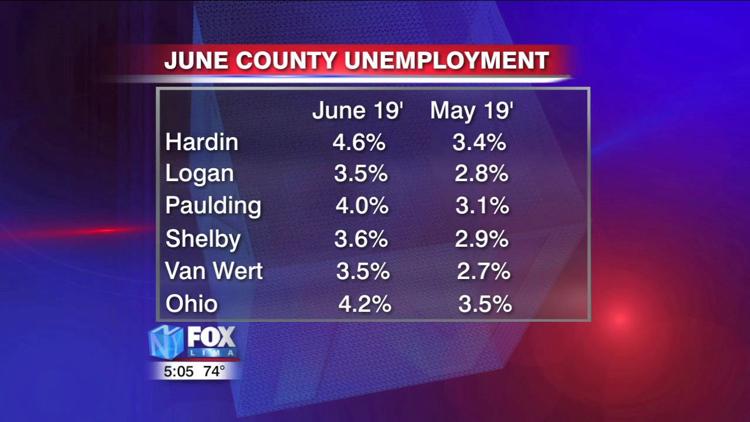 While Hardin County saw the biggest jump from May to June with 1.2%. Logan and Shelby counties saw the same increase as the state at .7%.