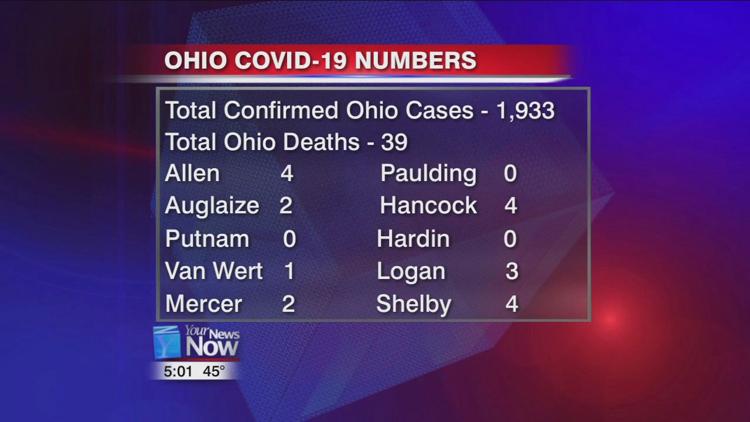 The State of Ohio is reporting that there are now 39 deaths and 1,933 confirmed cases of COVID-19.
475 of that number are hospitalized, 163 have been admitted to the ICU.  Locally the numbers reported by the state stayed basically the same as Sunday. 
Monday afternoon, Hancock County announced their 4th case of COVID-19 and health departments want to remind people that there are more cases out there than what has been reported by the state. So please continue social distancing and staying at home when at all possible.
Click here to check out the data on Ohio's Coronavirus Dashboard
As of 2 pm Monday March 30th
Allen County 4
Auglaize County 2
Putnam County 0
Van Wert County 1
Mercer County 2
Paulding County 0
Hancock County 4
Hardin County 0
Logan County 3
Shelby County 4