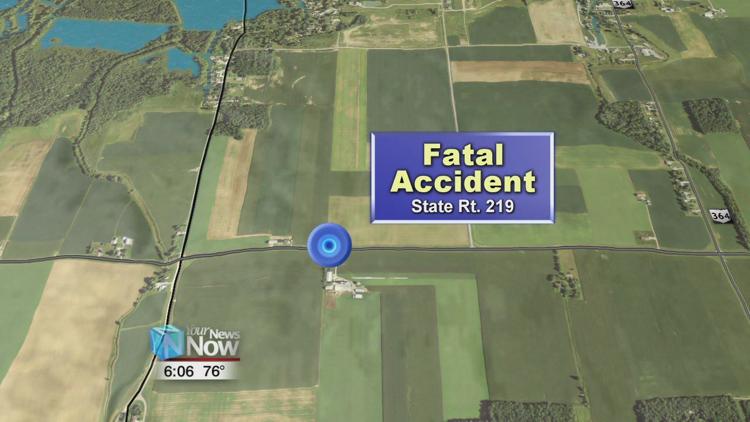 CORRECTION: An initial release from the Ohio State Highway Patrol said that the motorcycle being driven by Andrew Bohman struck the motorcycle being driven by Jason Frey. The OSHP has since updated that information, now saying that Bohman was ahead of Frey when Frey's motorcycle struck the back of Bohman's. A pickup truck heading the opposite direction on SR 219 was hit by Bohman's motorcycle.
A Darke County motorcyclist was killed after he was struck by another motorcycle Saturday night.
According to the Ohio State Highway Patrol, the accident happened just before 10 o'clock on State Route 219 near the Auglaize-Mercer County line. 23-year old Jason Frey of Yorkshire was driving east on 219 with 25-year old Andrew Bohman from Maria Stein when Bohman ran his motorcycle into the back of Frey's motorcycle. Both men were thrown from their motorcycles.
Frey's motorcycle continued down the road and struck a pickup coming from the opposite direction. Frey was pronounced dead at the scene, Bohman was life-flighted to Lima Memorial Hospital.
Both men were not wearing a helmet, and alcohol is being investigated as a contributing factor in this crash.