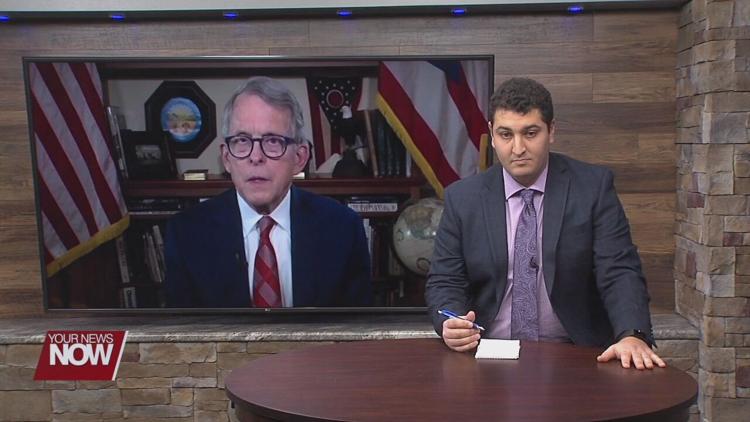 Alright well, thank you governor for joining me today. I appreciate it. First off Happy New Year and I want to get started here with the most prevalent topic. Obviously, we're still in the middle of the pandemic and the vaccine, good news that we have it rolled out before the new year and I know we were expecting another quarter-million doses to come through last week or this week. Have we gotten that second shipment from Pfizer or Moderna yet?
 "You know, we get notified every Tuesday about what will be sent the next Monday, Tuesday, and Wednesday. So there should be additional vaccine arriving today, and tomorrow and in all likelihood on Wednesday."
I actually had a call before I came in here today from a woman in Ada concerned for her mother, 96, with dementia in a nursing home. And the nurse that treats her does not want to take the vaccine. Is there anything else you can do that would urge them to get the vaccine?
"Well we certainly have been working on that. What we have found is that the nursing homes that have provided videos and other good education to the staff and to the residents, they get a much higher percentage of people who will take the vaccine. We really just want to urge everyone who has the opportunity—when you're given the opportunity to get the vaccine, take it. It really is a lifesaver."
You had an interview on Sunday morning regarding the election and the Republican Party, some representatives and some senators wanting to block the election results. Later that day, we see that there was a call between President Trump and an official from Georgia. Has that changed anything for you?
"I think we need to analyze where we are. 4th day of January, 16 days until a president gets sworn in. So, we're very, very close. We've already had every state, all 50 states have certified their election results. Electors have met. The electors have voted. The courts have been open. There have been many lawsuits that have been filed. None of the lawsuits have been successful to overturn any of the results in any of the states. And so, unless there is some brand new information that is very compelling, I would expect Congress to do what Congress has done since this law has been in effect back in the 19th century. And that is to approve what the states and the voters of the states have provided."
You can watch the complete interview by clicking the video below: