A motorist receives only minor injuries after being struck by a semi on U.S. 30 this morning.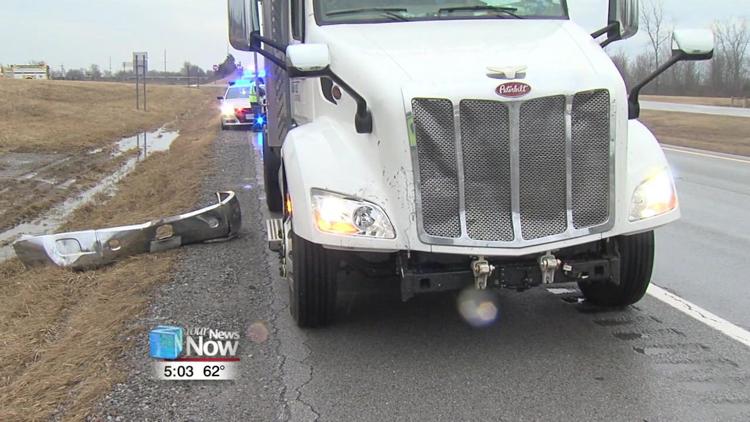 The accident happened around 7:30 at the intersection of Cool Road and U.S. 30. Ohio State Highway Patrol troopers say the driver of the white car was heading south on Cool Road when he didn't stop at the stop sign and drove into the path of the semi.
The Beaverdam Richland Fire Department had to extricate the driver from the car and took him to Lima Memorial to be treated for his injuries. He will also be cited for failure to stop at the stop sign.