It took around 10 years to take it from an idea to a state of the art building, but now Ohio Northern engineering students have a new home to design their future.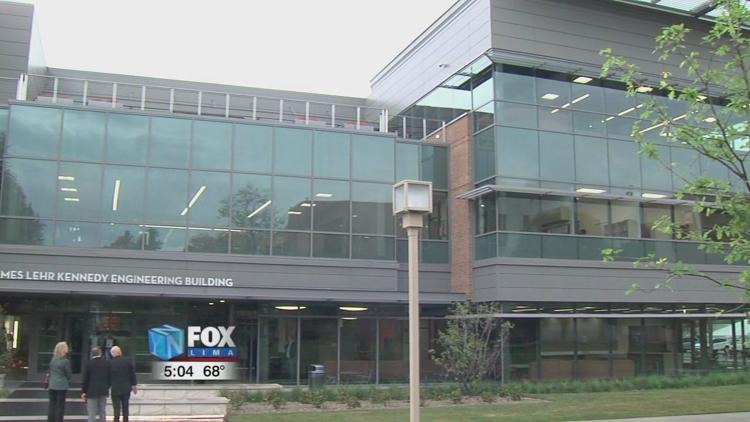 On Friday, Ohio Northern University thanked the people involved who helped bring the James Lehr Kennedy Engineering Building from concept to completion during a dedication ceremony. Kennedy's great grandfather started the university, and he has been a longtime trustee and supporter of the university. Before construction started on the over 30 million dollar building, the university pledged to raise over half of the money through private donations, and the 17 million dollars collected was the largest private contribution in university history. Now the 32nd best-ranked engineering program in the nation will have the tools to prepare their students for the future.
"So lots of great classrooms, technology, lots of space for students to work on projects and get together and work on homework, rooms they can reserve for themselves," says Dr. J.D. Yoder the Dean of the ONU College of Engineering. "So much of engineering now is working in groups and teams and this building is really built for that. And for the chance for them to interact with faculty and get the benefit of what ONU has to offer."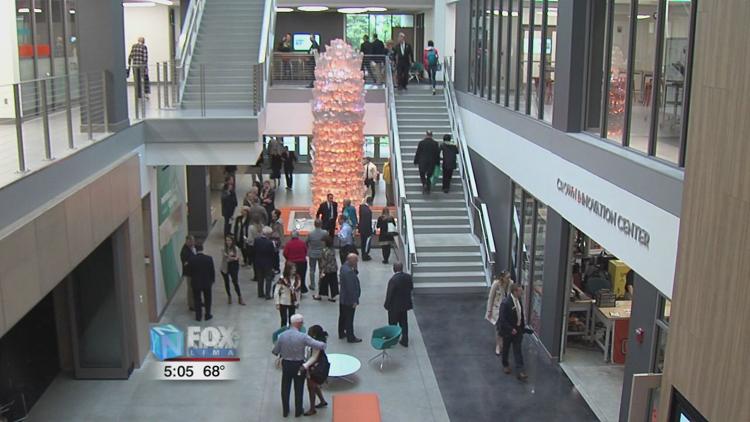 "We have had a strong tradition in professional education and engineering being one of them," added Dr. Daniel DiBiasio, President of Ohio Northern University. "We've been doing it for almost 150 years now and we are very very proud of today and what this represents for the future of engineering at Ohio Northern."
The new building will allow the university to admit up to 600 students at a time into the engineering program.