The Allen County Fair is not just for 4-H members as many adults compete in the senior fair competition.
Anyone over the age of 18 can compete in open class in a multitude of exhibits vying for that blue ribbon and bragging rights for the next year.
In the Agriculture and Fine Arts Building on the north side of the fairgrounds, you can find the traditional canned and baked goods, along with fruits and vegetables. You will also see the domestic and fine arts department with quilts, woodworking, and even an egg carton dress. Don't forget the photography and the tablescape competition, which is becoming more popular with their largest number of participants thus far.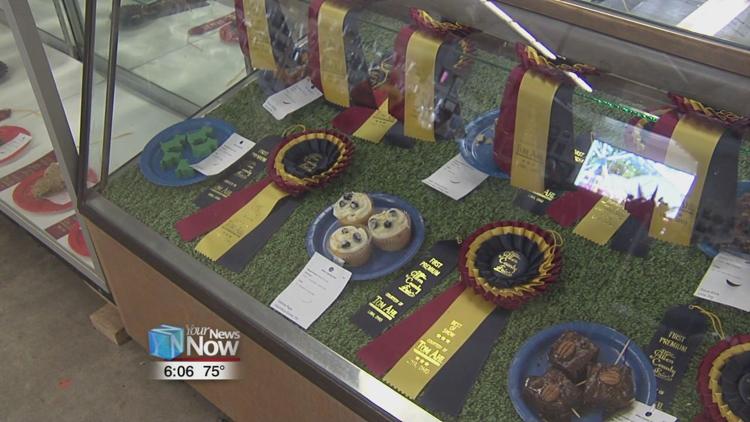 And in the Youth Activities Building, the floriculture competitions are all a bloom being sponsored by area garden clubs. Exhibitors spending hours getting their flowers and displays ready for judging.
So be sure and check out the open class senior fair exhibits while at the Allen County Fair.